What is Physical Therapy?
Physical Therapy is a form of treatment that focuses on conditioning and stretching the body in order for patients to improve their balance, flexibility, mobility, strength, and above all reduce any pain they may be experiencing. At Block Chiropractic & Sports Physical Therapy, with locations in both Smithtown and Selden, our highly skilled physical therapists are trained to create individualized programs that are specifically tailored to your body's needs. If you are experiencing any of the following conditions, physical therapy is a great form of treatment for:
Balance and vertigo disorders
TMJD (Temporal Mandibular Joint Disorder)
How Does It Work?
First and foremost, our physical therapist will be with you every step of the way to ensure that your body is getting the proper care it needs and to help you reach your goals. As mentioned before, the goal of the treatment plan will be to improve your balance, flexibility, mobility, and strength. However, the overall goal of physical therapy is to make sure you are eliminating any and all pain from your body so that you may lead a healthier and happier life. At Block Chiropractic & Sports Physical Therapy, our physical therapists have a number of treatment options to choose from and will create an individualized program that is right for you. These include:
Individualized exercises programs
Modalities (cold laser, ultrasound, electrical stimulation, moist heat, and cryotherapy).
Our physical therapists are movement and body health experts who optimize the quality of life through exercise, hands-on care, and patient education. Our physical therapists will create a tailored treatment plan catered to you and your needs. The goal is to improve the patient's mobility, pain, flexibility, combat symptoms due to chronic conditions, injury, and prevent future injury from occurring, as well as a chronic disease. Our physical therapists promote our patients to be active contributors to their own treatment since they truly know their body best. It is a process of collaboration to guarantee that our patients obtain complete and thorough care.
Physical therapy is beneficial as an additional treatment or on its own. It is great for post-op rehabilitation, stroke patients, those suffering from osteoporosis or arthritis, and for those who want to avoid opioids as a form of pain relief after a major accident or surgery. It is a natural, safe, and effective treatment option that promotes long-term relief. Our highly skilled team at Block Chiropractic & Sports Physical Therapy in both Smithtown and Selden is available if you want to start your treatment program. Call us today to book an appointment!
Visiting Physical Therapy in Smithtown, NY
Our manual physical therapists in Smithtown NY and Selden NY are former Division 1 athletes that understand the toll stress and injury take on your body. They're also the team physical therapists for the entire sports department at Queens College. We also provide personal training and strength and conditioning with our therapists, who each holds a Doctor of Physical Therapy. Our modern treatment options include state-of-the-art equipment, and you'll be with your physical therapist for the entire session. We individualize each program to help you recover as quickly as possible.
Physical therapy helps restore function, improve mobility, relieve pain, and prevent or limit permanent physical disabilities. Physical therapy helps reestablish, maintain, and promote overall fitness and health.
Common Conditions and Treatment for Physical Therapy in Smithtown, NY
Our physical therapists in Smithtown treat individuals with conditions such as low-back pain, arthritis, sports injuries, post-surgical cases, balance and vertigo disorders, neurological disorders, fractures, head injuries, and TMJD (Temporal Mandibular Joint Disorder). Treatments often include skilled manual therapy, individualized exercise programs, and modalities (cold laser, ultrasound, electrical stimulation, moist heat, and cryotherapy). Our mission is to design an individualized program with the most up to date evidence and return you to your normal level of function.
ACL Reconstruction: How Physical Therapy can help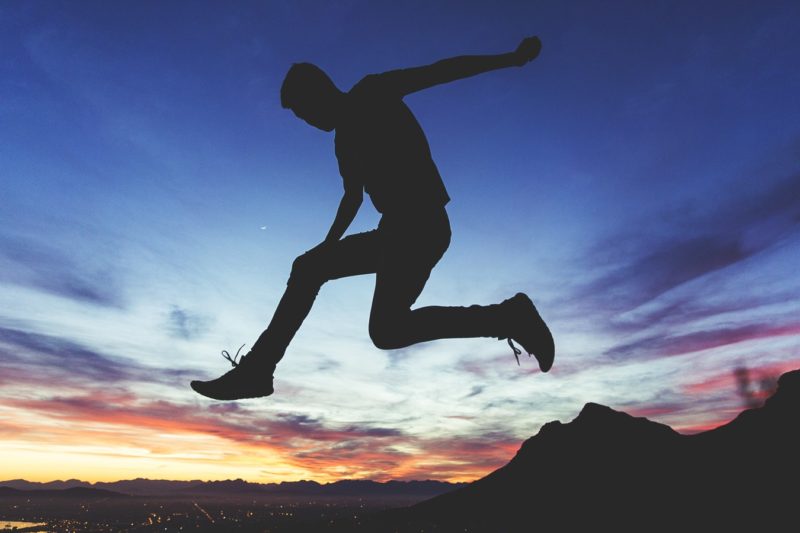 ACL reconstruction surgery reconstructs the ligament that's located in the center of the knee. Also known as the anterior cruciate ligament, the ACL connects the thigh bone to the shin. An ACL tear commonly occurs in sports that require a lot of physical movements, such as soccer or basketball. While ACL reconstruction surgery can certainly help your injury situation, getting properly rehabilitated is just as important. The difference between a good and bad recovery process can mean the possibility of re-injury. That's why at Block Chiropractic Sports & Wellness providing physical Therapy in Smithtown and Selden, we're dedicated to helping you with your recovery process.
How Physical Therapy Will Help
A trained physical therapist will be able to bring you through a series of different exercises and training to improve your condition and recovery time:
Weight balance – after your surgery, you will be put on crutches to allow some weight off your recovering knee. Depending on the type of surgery received, your therapist will be able to give you a timetable of how long you will be on crutches.
Movement exercises -in order to regain motion around your knee, your physical therapist will guide you through some gentle exercises that you can do at home and at your appointments.
Icing/Compression – immediately following surgery, you will be told to use ice and compress against the injured leg in order to reduce pain and swelling.
Strength exercises – a month following surgery, your therapist will be beginning to build back strength in your leg. Exercises ranging from non-weight to weight-bearing will slowly strengthen the new ACL and how much pressure it can support.
If you're looking for physical therapy in Smithtown, Block Chiropractic Sports & Wellness is the clear answer. Since ACL tears are something that should never be taken lightly, our trained staff will work through your injury to make sure that you're 100 percent recovered.
For Physical Therapy in Smithtown NY and Selden, NY there is no better team than those at Block Chiropractic and Wellness.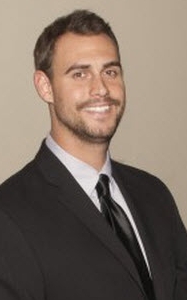 Dr. Dereck Silverman graduated from Oneonta State College in 2008 with a Bachelor's degree in Biology. He next earned a Doctorate in Physical Therapy from Sage Graduate School in 2011. Dereck's clinical interest include manual therapy, sports rehabilitation, and injury prevention.
He is experienced in skilled myofascial release techniques, proprioceptive neuromuscular facilitation, and provides individualized care with specifically designed treatment plans. Dereck has completed multiple courses through Great Lakes Seminars and is working towards CIMT . When not in the clinic treating, Dereck enjoys spending time with his family, participating in Triathlons, making surfboards, and traveling with his wife and daughter.
Continuing Education
Dr. Silverman plans on going for his SFMA Certification AND Continuing Education in Sacroiliac Mobilization in the upcoming year. He has currently taken:
Great Lakes Seminar: Treatment of Common Extremity Dysfunction Through Mobilization
Great Lakes Seminar: Functional Strength – An Updated Approach to Exercising our Patients
Great Lakes Seminar: Mobilization of the Cervical and Thoracic Spine and Ribs
ROCK TAPE application certified
Current treatment and management of the Postoperative Knee- ACL (NE seminars)
JB Myofascial Release and Mobilizations I
Team Physical Therapist for Queens College
Ronald Masone Jr. DPT, CSCS in Selden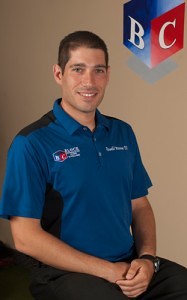 Dr. Ronald Masone Jr. received his Bachelor of Science degree in Human Movement and Sport Science at Sacred Heart University and his Doctorate degree in Physical Therapy at Touro College. While at Sacred Heart he was a member of the Division 1 Men's Lacrosse team. He is a licensed Physical Therapist, a Certified Strength and Conditioning Specialist, a Performance Enhancement Specialist, and a Post-Rehabilitation Exercise Specialist,
Dr. Masone has extensive clinical experiences including Personal Training, Athletic Training, Exercise Physiology, and has volunteered as a member of the medical team at both the New York City Marathon, and the Empire State Games for the Physically Challenged.
In his spare time, Dr. Masone enjoys spending time with his family and is a marathon runner and triathlete.
Memberships and Associations
American Physical Therapy Association
New York Physical Therapy Association
National Academy of Sports Medicine
National Strength and Conditioning Association
Team Physical Therapist for NYPD Triathlon Team
Shannon Jones, DPT in Smithtown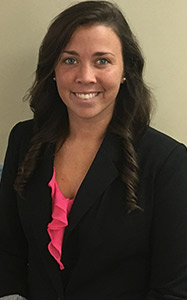 Dr. Shannon Jones first attended Siena College as a student-athlete and graduated in 2013 with a Bachelor's degree in Biology and minor in Psychology. She then continued on to Sage Graduate School where she graduated in 2016 with her Doctorate in Physical Therapy. Shannon's clinical interests are manual therapy, Graston Technique(r), the overhead athlete and overall sports rehabilitation.
Shannon is currently treating in our Smithtown facility and Queens College. Shannon has completed The McKenzie Institute's A and B courses for the cervical, thoracic and lumbar spine. She has recently become certified in the application in ROCK Tape. Additionally, she presented her capstone research at the New York State Physical Therapy Association's Conference, which has just been published in the Journal of Aquatic Physical Therapy. In her spare time, Shannon enjoys visiting friends and family, traveling, cheering on the Colts and Yankees and being a dog aunt.
What Types of Physical Therapy Are Out There?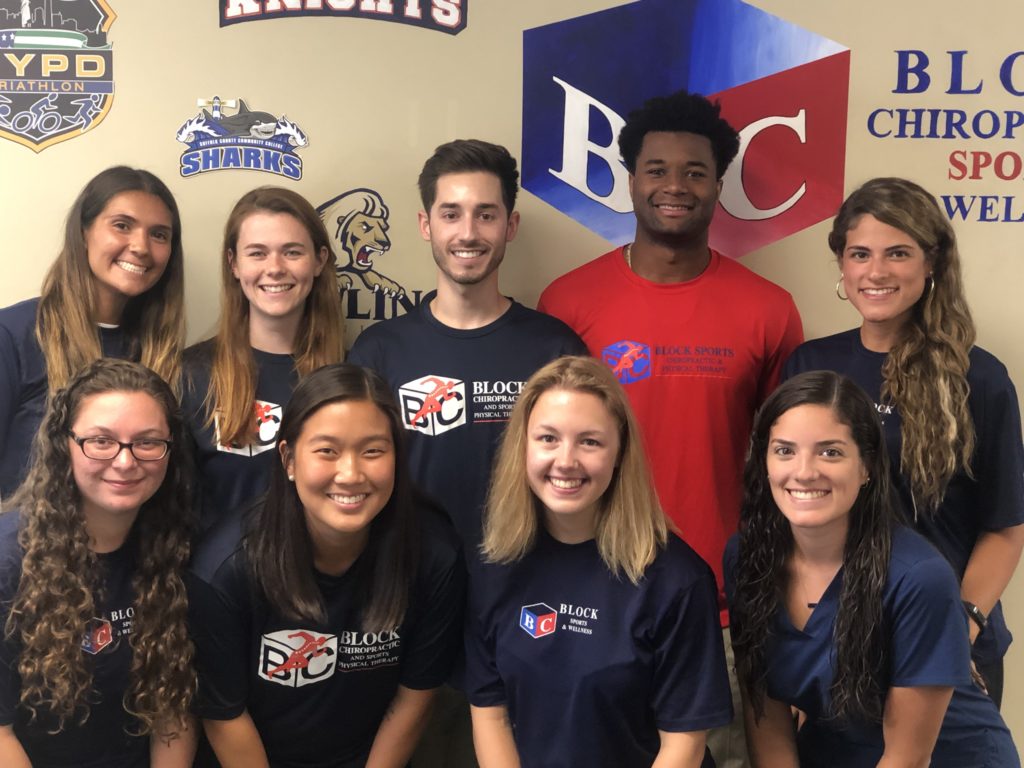 Physical therapy also referred to as Physiotherapy, is a program in which you work with certified physical therapists to improve your balance, movement, and strength. Usually, this practice is employed after an injury, although going for personal gain is also common. Since there are several reasons patients choose to go to physical therapy, patients' reasoning for being there is also dependent upon the therapy that is provided.
Sports Physical Therapy
Here at Block Sports Chiropractic & Physical Therapy in Smithtown, we accommodate every form of therapy and even include a special program for Sports Care. The Sports Care program, along with sports physical therapy, not only rehabilitates athletes after their injuries but also educates athletes on common injuries and how to prevent them.
Pediatric Physical Therapy
Pediatric physical therapy focuses on infants, toddlers, and young children as they begin to develop skeletal and muscular strength. When working with children so young, physical therapists can detect any issues the children might be having with movement or balance, which is key in preventing these issues from becoming worse as they grow older.
Geriatric Physical Therapy
On the flip side, geriatric physical therapy focuses on older adults. This form of therapy takes into consideration the changes an older body has undergone, then zones in on how therapists can restore mobility and remove pain from older adults. Whether you have pain from arthritis, Alzheimer's disease or joint replacements, physical therapy in Smithtown will help you relieve the pain while regaining strength and mobility.
Musculoskeletal Physical Therapy
Musculoskeletal, or orthopedic, physical therapy focuses on improving the function of your musculoskeletal system. This system includes all of your joints, muscles, tendons, bones, and ligaments. Whether you've recently sustained an injury, have been working with an injury, or have just been feeling pain in your joints or muscles, making an appointment for physical therapy in Smithtown will help you identify the problem and create a personal plan for recovery.
Cardiorespiratory Physical Therapy
Cardiorespiratory physical therapy focuses on the respiratory system, including the heart, chest, and lungs. If you have asthma or chronic bronchitis or have suffered from pneumonia or a heart attack, this type of physical therapy will help you rehabilitate from these conditions and prevent them from occurring in the future. This form of therapy teaches you breathing techniques and circulation exercises you can use whenever you are feeling out of breath or uneasy.
Neurological Physical Therapy
Neurological Physical Therapy concentrates on the nervous system, which can be affected by strokes, head injuries, spinal damage, cerebral palsy, and many other complications. The treatments for the nervous system usually reestablish balance, motor controls, and coordination. While many problems in the nervous system can be chronic, physical therapy in Smithtown greatly impacts the lives of its patients by providing them with techniques to relieve the pain.
Pain Management and Rehabilitation
While most injuries or ailments are covered under the other forms of physical therapy, basic strength training and balance restoration can also be achieved through physical therapy. Managing back, neck or hip pain can be stressful, but gaining helpful tips and exercises from physical therapy will be sure to relieve the pain.
Dealing with pain or an injury by yourself can be painful and you may not always recover the way you imagined. Certified physical therapists are trained to help you make a smooth recovery. Block Sports Chiropractic & Physical Therapy in Smithtown can help you find a physical therapist that is right for you while answering any questions you may have about the program. Contact us today to begin your road to recovery!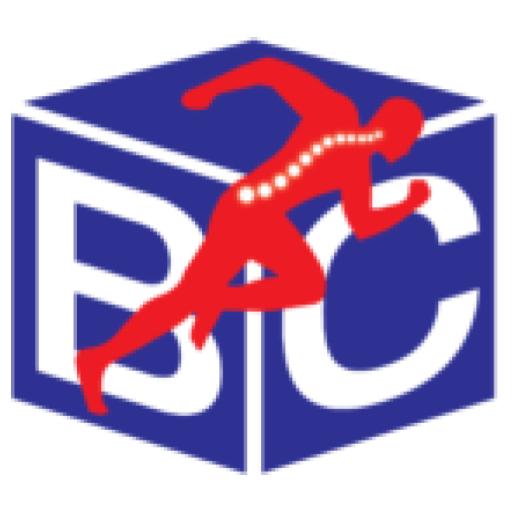 Based on 43 reviews

Review

Overall Rating





What do other users think of this clinic?
Clinic Name
Block Sports Chiropractic & Physical Therapy
Service Offered