Healthy Back Tips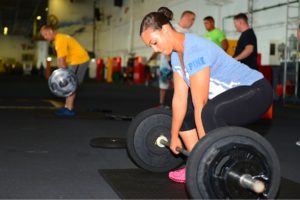 Back pain has become such an epidemic in our society, with frequent doctor's appointments being scheduled to treat the issue. According to a 2010 study conducted by the Global Burden of Disease, lower back pain is the single leading cause of disability worldwide. Nearly 31 million Americans suffer from the debilitating condition, and that number doesn't sound as though it's slowing down anytime soon. The causes of back pain can actually be simple activities that you may not even realize you are partaking in. Block Chiropractic Sports & Wellness, your local chiropractor in Selden, suggests these tips for better management of your back pain.  
When moving large/heavy objects, make sure that you're lifting the item with your legs. Don't hunch over and lift with your lower back, this will almost certainly create a strain.

Be sure to practice good posture on a daily basis. This includes not only when you're sitting down, but also when you're standing and walking.
If you're a workout fiend, make sure that you're using the proper technique. Research the exercise before doing it, or even consult with a chiropractor in Selden such as the ones at Block Chiropractic Sports & Wellness, for a more thorough lifting suggestion.
When reaching for an object, consider using a stool or something else to stand on instead. Reaching high up could potentially give you pain in the upper area of your back.
Sleeping can also be one of the primary sources for what's stimulating your back discomfort. Some individuals feel more comfortable sleeping on their back or their stomach but you should consider sleeping on your side for a much healthier alternative.
For more helpful tips and info regarding back pain, check out this video: https://video214.com/play/8tOlR9nun4ZX844HbGRYeQ/s/dark
If you're searching for a chiropractor in Selden, schedule an appointment with Block Chiropractic Sports & Wellness and ask about our many unique services.