Sports Physical Therapy in Commack
Optimize your health and recovery at our two convenient locations!
Smithtown chiropractors Dr. Jeffrey Block, Dr. Richard Block and their professional team including Doctors of Physical Therapy are here to help you actively regain your health. At Block Sports Chiropractic & Physical Therapy you will discover that health comes from within, and it is the most valuable commodity we have. As Mahatma Gandhi once said, "It is health that is real wealth and not pieces of gold and silver." If you need sports physical therapy in Commack, we've got you covered.
We help you recover from pain and injury and bring you to the highest levels of wellness through our natural, effective services:
Get Back in the Game
Our team specializes in caring for athletes and serves as the team chiropractors at Stony Brook University, LIU Post, Queens College and for the New York Cosmos soccer team. Whether you're a young athlete participating in a sport at school or a professional, we can help you return from injury or achieve your best performance.
Experience Better Function and Health
We've treated tens of thousands of patient's of all ages in various stages of health. Over our many years of experience, we've gained a deep understanding of the impact the spine and nervous system have not only on the function of the body but the quality and longevity of your life. By addressing these important systems, you'll get back the active life you seek to enjoy.
Revitalize your life by scheduling a comprehensive first visit and let us determine how we may be able to help you. Convenient Saturday appointments are available! You'll find caring PT with our 2 NY locations throughout New York, Long Island!
Contact Us For Sports Physical Therapy in Commack
Block Sports Chiropractic & Physical Therapy
Sports Physical Therapy in Commack
---
About Us
Dr. Jeffrey Block founded Block Sports Chiropractic & Physical Therapy in Smithtown in 1993. He soon opened a second location in Selden, intended for his brother Dr. Richard Block, who was getting ready to graduate from chiropractic college and join his brother in practice. Since then, Dr. Jeff has switched to the Selden office and Dr. Rick works out of our Smithtown location. We work with physical therapists to offer our communities a complete healing experience.
Healing From the Inside Out
Our goal is to teach people that health comes from within, rather than from outside intervention. Staying healthy is the superior choice to seeking treatment once you're sick. Therefore, we're here to get you out of pain and help you prevent future problems from affecting your life.
Determining Your Specific Needs
The practitioners at both of our locations are trained in different areas and provide a range of complementary services. Our first goal is to figure out why problems exist in your body. Then, if we determine that we can help you, we'll discuss the options you have to regain your health. Rather than just focusing on making you feel better, we address the cause of your pain.
The patients we see are often seeking help for:
Family health
Geriatric health
No-fault injury
Pain management
Weight issues
Workers' compensation
And much more!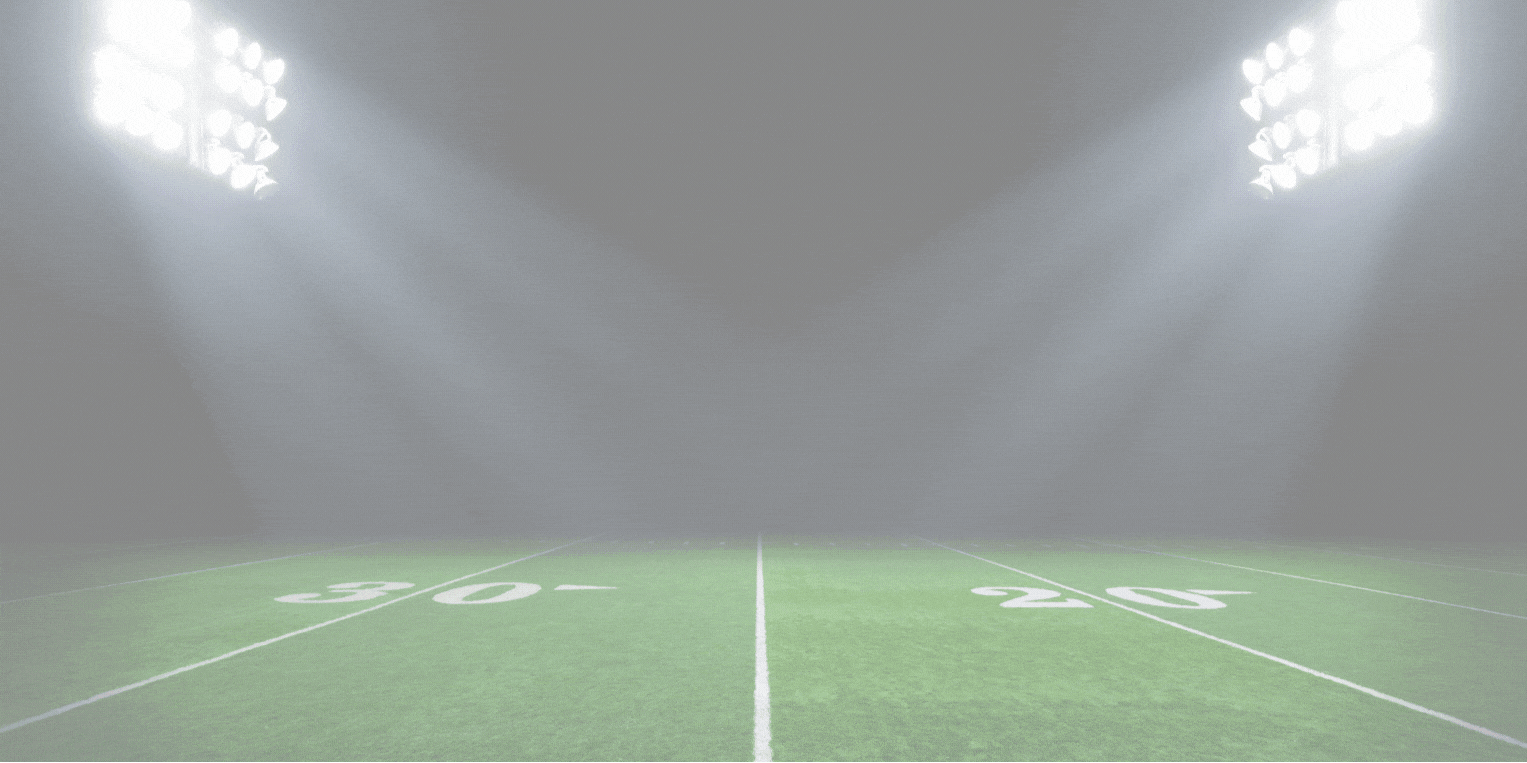 Common Sports Injuries and Treatments
In sports, we often push our bodies to their limits and hope for the best results we can achieve. While this level of competition is highly respected, it can also be quite dangerous when not approached with equal care and proper training. Through the overuse of specific muscles and joints, sports can cause all kinds of injuries to our bones, joints, tendons, and ligaments.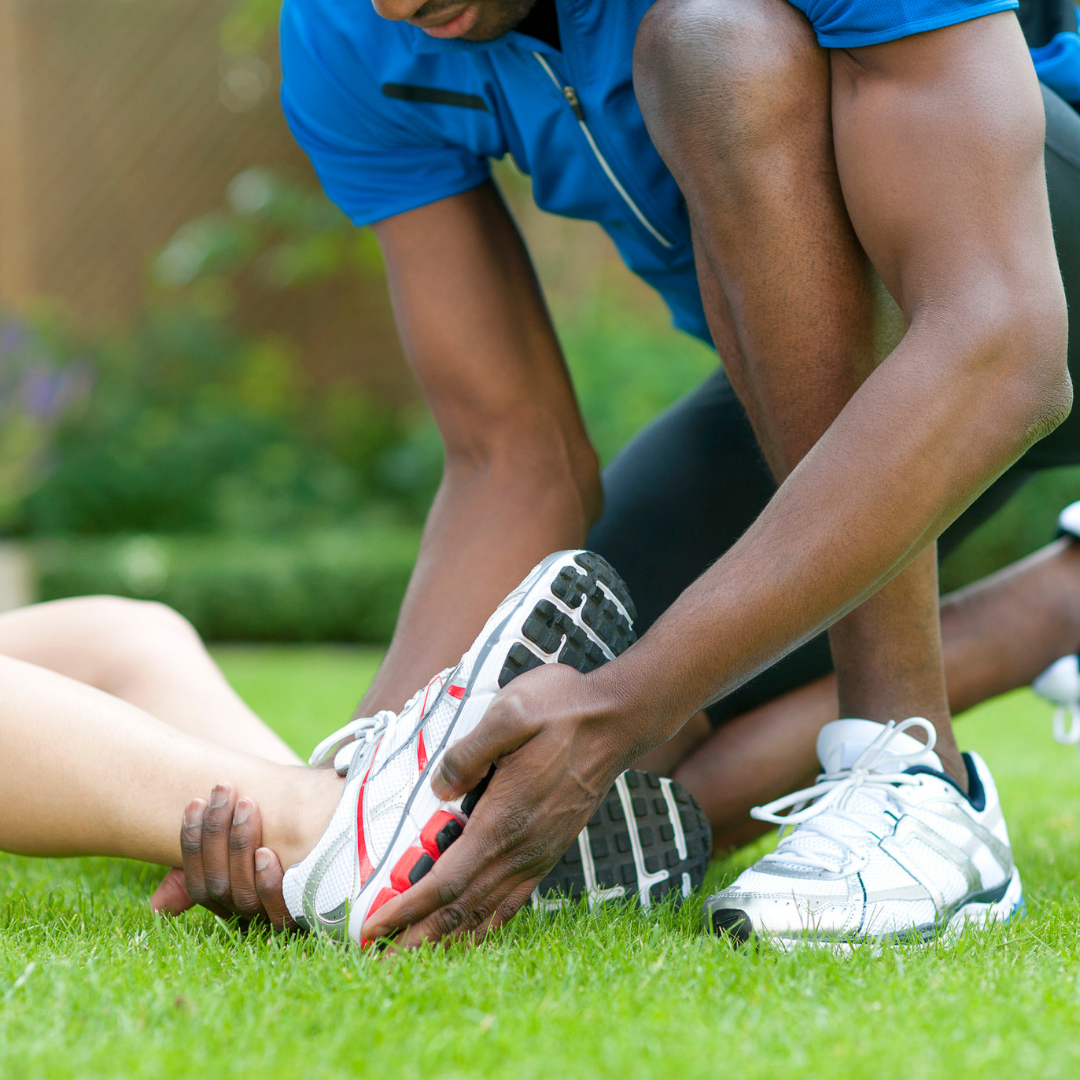 The most common of all sports injuries are strains and sprains. Sprains are injuries to the ligaments in our body, typically occurring when they are overstretched or overused. Ligaments are the bands that connect your bones within the makeup of your joints. On the other hand, Strains are injuries to the muscle fibers or tendons, which are responsible for connecting our muscles to our bones.
A good rule of thumb for injury prevention is ensuring a proper warmup prior to strenuous physical activity. Warming up sends blood flow to your activated muscles, loosening them in preparation for the strenuous activity that lies ahead. Stopping when you feel fatigued is another solid rule for injury prevention, as overexertion or working beyond your limits can put you in a position highly enough susceptible to injuries.
At Block Sports Chiropractic and Sports Physical Therapy in Commack, we understand the relationship between an athlete and the sport they love. We know how frustrating it can be to feel held back by injury. If you've suffered a recent sports-related injury, visit our website for information on how we can get you back to playing the game you love.
---
5 Common Sports Injuries & Treatment
Sprained Ankle
Most athletes experience a sprained ankle at one point or another during their athletic career. It typically occurs when the foot rolls inward, causing the ligaments on the outside of the ankle to overstretch. It is important to ice, rest, and stretch the injury throughout the healing process. This allows for healing to occur while not resulting in a limited range of motion.
Pulled Groin
Pushing off side to side can cause strain in the inner thigh, resulting in overuse and strain of the groin muscle. Compression, ice, and a period of rest will help with groin healing. Returning too quickly to physical activity is not recommended, as it can cause reaggravation or long-term injury to the area.
Strained Hamstring
Kicking or stretching while running can cause a strain to the muscle group at the back of the leg, known as the hamstring. Rest is crucial but often difficult as the muscle is used heavily in walking. Rest as much as possible to avoid reinjury, which is very common with this strain.
Shin Splints
Most common in those who run for longer periods of time on unforgiving surfaces. Again, resting and icing are key here. Using over-the-counter pain medication can potentially tone down pain, but ice baths post strenuous workout are best for proper recovery.
Knee Injury (ACL Tear)
Sudden cuts or stops in running patterns or getting hit hard from the side can lead to an ACL tear. This is often considered the worst of the most common sports injuries, as surgery is often required for repair, and long recovery of physical therapy and rest are often prescribed. For more information on common sports injuries and treatments: Click Here.
Contact us at Block Sports Chiropractic and Sports Physical Therapy in Commack.
If you're invested in sports, injury prevention and treatment are key. If you sustain a sports injury and need sports physical therapy in Commack, contact us at Block Sports Chiropractic for professional and trusted guidance in all things sports!
Physical Therapy For Improving Mobility
Often we just accept the usual aches and pains we experience on a regular basis instead of taking the time to really get to the root of the problem. But when aches and pains begin to affect your quality of life, for example, your ability to work a job or participate in your favorite activities, something needs to be done. If this is the case for you, physical therapy can help you to improve your mobility and get you back to a life of pain-free movement.
If you have growing concerns about your potential ailment and want to improve your mobility, we suggest getting Sports Physical Therapy in Commack by visiting Block Sports Chiropractic & Physical Therapy. With a staff of experienced physical therapists and chiropractors, we can help correct your situation and provide the very best for personalized attention and care.
Reasons to Improve Your Mobility:
Mobility is the ability to move your body freely and with ease. Movements that cause pain can lead to severe health consequences and alter your quality of living. Being mobile is a key aspect of maintaining a healthy lifestyle. The more mobile you are, the more it can help improve your health in various ways. See below for a few examples of how increased movements can benefit you:
Lower chances of serious health complications – Being more mobile allows you to be more physically active which helps to decrease your risk of dealing with serious health concerns such as obesity and heart disease.
Decrease the risk of injury – Proper mobility and flexibility insures that the body is in a safe and optimal position so that your desired exercise is done properly. Inability to move freely can potentially put you at risk during your workouts.
Increased strength – Boosted mobility makes it easier to achieve the desired body movements that strengthen your muscles.
Lower stress levels and better moods – Being able to move your body allows you to be more active and engage in activities you enjoy doing. This helps to produce endorphins in your body which helps to reduce stress and make you feel happy/comfortable.
Injuries or Conditions that Affect Mobility and Can Benefit From Physical Therapy:
A variety of injuries or medical conditions can have an effect on your mobility and lead to other health issues. Having Sports Physical Therapy in Commack can help heal injuries quicker and with more efficiency, and also help those dealing with illness or chronic pain. Here are some conditions in which utilizing physical therapy can help increase and improve mobility:
Lower Back Pain.
Arthritis.
Tendonitis.
Elbow Pain
Muscle Pain, Sprains, and Strains.
Multiple Sclerosis.
Cerebral Palsy.
How Can Sports Physical Therapy in Commack Help You?
With help from Sports Physical Therapy in Commack, our team of therapists can help you improve your mobility and enjoy a more pain-free quality of life. Our facilities include state-of-the-art equipment and each time you are here your physical therapist will be with you through every session as you work together to create the most effective and individualized program to help you get to where you want to be. With the assistance of Sports Physical Therapy in Commack, we can help you improve your attentive mobility and get you to live a more comfortable and active lifestyle. Contact us today for more information on how we can help you.
For many of us, winter is the perfect time to crawl under a blanket in our warm house and relax.  For others, the start of winter signifies the beginning of a new sports season. While the start of any sports season is filled with hope, an injury can derail your upcoming venture and inhibit you from participation. Proper treatment for an injury is important to get you back in the game, and Block Sports Chiropractic & Physical Therapy can help you do just that.
We offer a multitude of services, such as Sports Physical Therapy in Commack, that you can use to help restart your sports season, even after suffering an injury. Contact our staff to find out if your injury can be treated by our services. We look forward to working with athletes during this winter sports season.
Common Winter Sports
Now that winter is upon us, a new sports season has come around. Whether they are indoors or outdoors, school-related or intramurals, sports commonly associated with this season include a few of the following:
Basketball.
Ice Skating.
Hockey.
Skiing/Snowboarding.
Wrestling.
Common Winter Injuries
While the thrill of an upcoming season can lead to copious amounts of enthusiasm, our team at Block Sports Chiropractic & Physical Therapy know that injuries can dampen that positivity.  Should you suffer a sports injury, you can come to us for Sports Physical Therapy in Commack for proper rehab. Common sports injuries for this time of year include:
Ankle Sprains: An ankle sprain occurs when enough stress is placed on the ligaments in your ankle that cause them to move beyond the normal range of motion. As a result, you may not be able to put any weight on the affected foot.
Dislocated Shoulder: Your shoulder joint is less stable than others, meaning there is a higher risk for dislocation. Falls from skating, being slammed to the mat in wrestling, or any blunt force to the shoulder can pop it out of place, resulting in pain and limited mobility.
Knee Injuries: There are a variety of knee injuries that you can suffer from this winter season. From ligament sprains and tears to dislocated or fractured kneecaps, these issues can cause pain and make moving around impossible.
Injury Prevention During The Winter
Unfortunately, a significant injury could potentially lead to the early conclusion of your season.  Further purporting the importance of preventive methods, as these should be taken to help avoid injury. One way to avoid injury or prevent one from recurring is to undergo Sports Physical Therapy in Commack. Two other methods of combating injury may include a few of the following:
Stretching is a great way to improve your flexibility and athletic performance. One reason for this is because stretching can increase the blood flow to your muscles.  Increased flexibility can make your body susceptible to injury.
Warm-Ups/Cool-Downs: Performing warm-ups to gradually rev up your cardiovascular system is very important before participating in physical activity. The warm-up period will help prepare your body for the force you will soon be exerting and help combat injury.  Additionally, cooling down can be just as vital. The cool-down period allows for your heart rate to gradually return to what it was before the activity began and helps regulate blood flow.            
Sports Physical Therapy in Commack
Block Sports Chiropractic & Physical Therapy have been helping athletes recover from injuries since 1993, and this winter sports season will be no different. Our main goal is to keep you healthy and competing, and we have the treatment options to help do just that. From Sports Physical Therapy in Commack to several other services, this team has the methods to get you back to yours! So what are you waiting for? Contact us today to schedule your first appointment!
Throwing Arm Injuries For Athletes
Whether you're an amateur or professional athlete, you put your body through tremendous physical challenges. This leaves you more susceptible to injuries that require the help of sports physical therapy in Commack. Block Sports Chiropractic & Physical Therapy would like to discuss common throwing arm injuries for athletes and how we can help! Continue reading to discover more!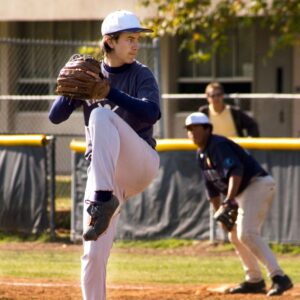 Throwing Arm Injuries For Athletes
In throwing athletes, shoulder strain and stress are primary concerns. Due to the nature of sports like volleyball, baseball, tennis, and some track and field events, these athletes perform many repetitive overhead activities. Some of the most common injuries for throwing athletes include:
Rotator Cuff Tendonitis
Shoulder Impingement
Labral Tears
Shoulder Instability
Biceps Tendonitis
Sports physical therapy in Commack can help throwing athletes both prevent and recover from these common injuries. When beginning physical therapy for a throwing athlete, our specialists will assess range of motion, muscle strength, posture, and coordination. This helps to identify any existing or potential problems. Our team will then create an individualized plan of care that can help strengthen the athlete's muscles and reduce pain levels in preparation for returning to throwing activities. Physical therapy sessions typically focus on core exercises, strengthening shoulder muscles, and improving flexibility in the shoulder joint. This helps to restore standard movement patterns during throwing activities. It's essential for throwing athletes to practice proper form, gradually increase their activity level and focus on building strength in the muscles used during throwing. We may also use other modalities, such as:
Hot and cold therapy
Ultrasound
Electrical stimulation
Therapeutic Massage
In addition, balance and coordination exercises can help to improve throwing accuracy and power. The goal of physical therapy for throwing athletes is to help them return to activities free from pain and with improved performance. Through proper strengthening, stretching, and form instruction, sports physical therapy in Commack can help prevent common injuries while helping you reach peak performance levels safely.
​Contact Us For Sports Physical Therapy in Commack
If you are dealing with a throwing arm injury, Block Sports Chiropractic & Physical Therapy is here to help! Our treatment plans are designed to reduce pain and inflammation, improve range of motion, and help you return to throwing activities with improved performance and reduced risk for future injury. Our individualized approach can help keep you on the field and perform at your best. Contact us today for more information about how sports physical therapy in Commack can help!
Strength, Speed, & Agility Training
Strength, speed, and agility are typically associated with athletes' training for their sport, but it is also an essential part of Sports Physical Therapy in Commack. At Block Sports Chiropractic & Physical Therapy, our team has developed a comprehensive program incorporating strength, speed, and agility training to maximize performance and aid in injury prevention and treatment. Continue reading to learn more!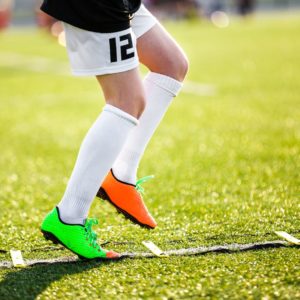 Strength, Speed, & Agility Training 
As an athlete, your success is often measured by how quickly you can react or by how fast you can run. Your strength can also determine these goals. In order to perform your best, you'll need to train in all aspects of fitness. Our team has developed a sports performance program that combines strength and conditioning with speed and agility training to enhance your sports performance and aid in Sports Physical Therapy in Commack. We will perform a strength assessment and initial movement exam to develop a program catered to your specific needs. Some of the benefits of strength, speed, and agility training exercises that will help include:
Enhanced Athleticism – Sports performance training can improve your functional strength, flexibility, balance, and control. These functions all work in harmony to make you a better athlete. Athleticism is crucial in any sport to excel.
Improved Speed – Agility and speed training drills can help you speed up your movement. Being able to move quickly and run fast puts you at an advantage over your opponents, especially in sports where speed is a significant factor.
Reduced Injury Risk – You may be putting yourself at risk for injuries without proper sports training. With strength, speed, and agility training, your body can become more flexible, balanced, and better adjusted to sports-specific movements. This allows you to perform your best and reduces your chance of injury.
Improved Recovery Time – Sports training can help you prepare for game time. There is nothing worse than playing a game when you're sore. Building your strength and energy levels can increase your recovery time and help you bounce back after tiring workouts faster.
Contact Us For Sports Physical Therapy in Commack
Athletes of all ages and levels should be taking time to improve their speed, strength, and agility. At Block Sports Chiropractic & Physical Therapy, our sports programs are designed to help set you apart from the competition and help prevent painful injuries! If you are interested in Sports Physical Therapy in Commack, be sure to contact us to learn more about our programs nearby in Selden!
Sports PT: Helping You Regain Strength and Movement
Sports best physical therapy is a type of rehabilitation that helps athletes and non-athletes alike recover from injuries and improve their physical performance. In Commack, NY, there are many physical therapy specialists who offer sports rehabilitation services, helping patients regain strength and movement after an injury. Here are some key things to know about sports physical therapy:
What is Sports Physical Therapy?
Sports physical therapy is a specialized form of rehabilitation that focuses on preventing, evaluating, and treating injuries related to sports and exercise. Sports physical therapy aims to help patients recover from injuries and improve their physical performance, whether they are elite athletes or weekend warriors.
Why Choose Physical Therapy in Commack, NY?
Commack, NY has many physical therapy specialists offering sports rehabilitation services. By choosing comprehensive physical therapy in Commack, NY, patients can benefit from:
Outpatient services: Many sports physical therapy clinical affiliations in Commack offer outpatient services, allowing patients to receive treatment without having to stay in a hospital or clinic overnight.
Specialized care: Physical therapists specializing in sports rehabilitation have the knowledge and experience to provide specialized care to athletes and active individuals.
Customized treatment plans: Every patient is unique, and physical therapists in Commack will work with each patient to develop a customized treatment plan that meets their specific needs and goals.
Types of Injuries Treated
Sports physical therapy can help with a wide range of injuries, including:
Sprains and strains
Fractures
Knee Surgery
ACL reconstruction
Joint replacement
Arthritis
Back pain
Postural problems
Occupational – Hand therapy
Services We Offer
Physical Therapy: Our team of physical therapists create will work with you to create a treatment plan that includes exercises and therapeutic modalities to help you regain your strength, mobility, and function.
Vestibular Rehabilitation: If you're experiencing dizziness or balance issues, our vestibular rehabilitation services can help improve your balance and reduce your risk of falls.
Postural Correction: Poor posture can contribute to many musculoskeletal issues, including back pain. Our therapists work with you to correct your posture and improve your daily living.
Sports Medicine: We specialize in treating orthopedic physical sports-related injuries, including ACL tears, sprains, and strains.
Joint Replacement Rehabilitation: After joint replacement surgery, our therapists will help you regain your mobility and strength so you can get back to your daily routine.
Arthritis Rehabilitation: We offer non-invasive treatments to help manage arthritis pain and improve your quality of life with exercise science.
Benefits of Sports Physical Therapy
There are many different types of benefits to receiving sports physical therapy, including:
Improved quality of life: Sports physical therapy can help patients regain strength and movement, allowing them to return to their daily activities and enjoy a better quality of life.
Non-invasive treatment: Sports physical therapy is a non-invasive way to treat patients injuries, which can help patients avoid the need for more invasive procedures such as surgery.
Long-term benefits: By strengthening muscles, improving range of motion, and correcting imbalances, sports physical therapy can provide long-term benefits that help prevent future injuries.
Compassionate care: Physical therapists in Commack, NY offer compassionate care to their patients, providing support and encouragement throughout rehabilitation.
Whether you are an elite athlete or simply someone who wants to maintain an active lifestyle, sports physical therapy can help you recover from injuries and improve your physical performance. With the help of a physical therapy specialist in Commack, NY, you can regain strength and movement and get back to doing the things you love. Contact our team on long island for physical therapy treatment at our front desk, and we want you to feel welcomed with our team.
This place has the absolute BEST PT's and Aides/Assistants! From the moment you walk in, you are greeted by the most friendliest and caring staff. EVERYONE is very knowledgeable, helpful and attentive which makes for a pleasant time while I'm recuperating. I definitely would not be progressing so well if it weren't for Dr.'s Chris, Dereck and Shannon. Would ONLY recommend Block Sports!
This place is amazing! Since my surgery in March, Chris PT (excellent PT) and the team have been incredible to getting me back to where I need to be. I'm now able to go back to the gym and I'm back to sports thanks to them.
I've been going to Block for a pretty bad back problem. Shannon Jones has been amazing helping me every step of the way. It's amazing to see how she cares about all of her patients and wants to see them get better. You know you're with someone who will always do the right thing by you and makes you feel that you're in good hands.
Staff is very friendly and always pleasant. They are very mindful and respectful of your time. Never a wait. Very well run and organized. Doctors are super knowledgeable and personable. I highly recommend this office for anyone that needs chiropractic care or physical therapy. Awesome place to heal!
I have been coming here for six months, three times a week for a car accident related injury and couldn't be more grateful for the experience I have been having. All staff members are knowledgeable, caring, genuine, and personable. The office vibe is nothing but positive due to the supportive culture the staff members create for their patients. Everyone makes each other feel like a family. Not only have I been experiencing relief from consistent chiropractic care, and trigger point, but I have also learned a lot about exercising and injury prevention. Dr. Anthony has been extremely helpful in my recovery process. I highly recommend this office!!!! They are amazing!