Physical Therapy in Middle Island


Dr. Jeffrey Block founded Block Sports Chiropractic & Physical Therapy in Middle Island – serving clients in Smithtown since 1993. He soon opened a second location in Selden, intended for his brother Dr. Richard Block, who was getting ready to graduate from chiropractic college and join his brother in practice. Since then, Dr. Jeff has switched to the Selden office and Dr. Rick works out of our Smithtown location. We work with physical therapists to offer our communities a complete healing experience.
Healing From the Inside Out
Our goal is to teach people that health comes from within, rather than from outside intervention. Staying healthy is the superior choice to seeking treatment once you're sick. Therefore, we're here to get you out of pain and help you prevent future problems from affecting your life.
Determining Your Specific Needs With Physical Therapy in Middle Island
The practitioners at both of our locations are trained in different areas and provide a range of complementary services. Our first goal is to figure out why problems exist in your body. Then, if we determine that we can help you, we'll discuss the options you have to regain your health. Rather than just focusing on making you feel better, we address the cause of your pain.
Our manual physical therapists in Middle Island are former Division 1 athletes that understand the toll stress and injury take on your body. We also provide personal training and strength and conditioning with our therapists, who each holds a Doctor of Physical Therapy. Our modern treatment options include state-of-the-art equipment, and you'll be with your physical therapist for the entire session. We individualize each program to help you recover as quickly as possible.
Physical therapy helps restore function, improve mobility, relieve pain, and prevent or limit permanent physical disabilities. Physical therapy helps reestablish, maintain, and promote overall fitness and health.
Common Conditions and Treatment for Physical Therapy in Middle Island
Our physical therapists in Middle Island treat individuals with conditions such as low-back pain, arthritis, sports injuries, post-surgical cases, balance and vertigo disorders, neurological disorders, fractures, head injuries, and TMJD (Temporal Mandibular Joint Disorder). Treatments often include skilled manual therapy, individualized exercise programs, and modalities (cold laser, ultrasound, electrical stimulation, moist heat, and cryotherapy). Our mission is to design an individualized program with the most up-to-date evidence and return you to your normal level of function.
Meet Dereck Silverman, DPT in Middle Island
Dr. Dereck Silverman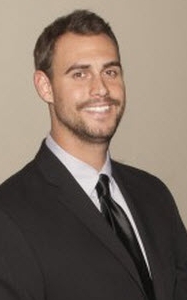 graduated from Oneonta State College in 2008 with a Bachelor's degree in Biology. He next earned a Doctorate in Physical Therapy from Sage Graduate School in 2011. Dereck's clinical interest include manual therapy, sports rehabilitation, and injury prevention.
He is experienced in skilled myofascial release techniques, proprioceptive neuromuscular facilitation, and provides individualized care with specifically designed treatment plans. Dereck has completed multiple courses through Great Lakes Seminars and is working towards CIMT . When not in the clinic treating, Dereck enjoys spending time with his family, participating in Triathlons, making surfboards, and traveling with his wife and daughter.
Review

Overall Rating





What do other users think of this clinic?
Clinic Name
Block Sports Chiropractic & Physical Therapy
Service Offered
Physical Therapy in Commack