Cox Flexion Distraction Chiropractor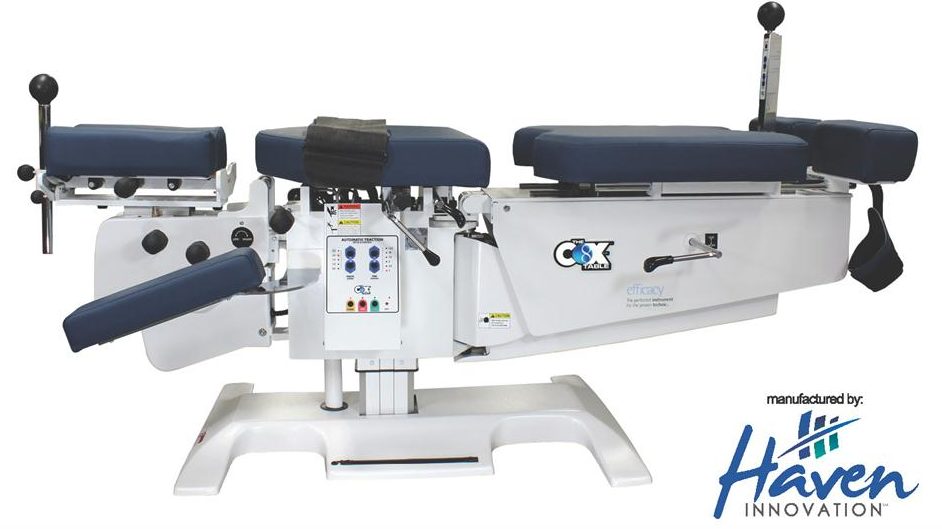 At Block Sports Chiropractic & Physical Therapy, we use various chiropractic techniques to help our patients recover from their injuries and help them achieve optimal wellness. We are proud to provide treatment using the Cox Flexion Distraction Chiropractor.
Cox Flexion Distraction, also known as Cox Technic, is a gentle chiropractic technique developed by Dr. James M. Cox. Cox Technic is an adjustment procedure that provides relatively quick relief from neck and back pain as it realigns the spine. 
Patient Benefits
The Cox Technic is a safe and nearly painless alternative to surgery. Our team typically utilizes the table to treat patients who, despite undergoing surgery, continue to experience pain or those who wish to speed up the recovery process. Our team allows our chiropractors to gently realign the spine by applying pressure to the back's key areas. The table has movable sections, which help support the patient's head and legs and allows the patient to extend their spine. 
Among the many benefits our patients can experience from Cox Flexion Distraction Chiropractor are:
It is brief and virtually painless, making it suitable for those who have a low threshold for pain. 

Increased flexibility and range of motion. 

Decreased frequency of migraines and headaches. 

Improved vertebral joint function. 

Posture improvement. 
At Block Sports Chiropractic & Physical Therapy, we provide our patients with quality care using various skills and techniques to help them make a speedy recovery and achieve peak performance. If you are looking for a safe, effective way to manage your back and neck pain, consider trying Cox Flexion Distraction Chiropractor. Our team is always here to evaluate and address your needs. Schedule your appointment today!