Discover Peak Performance at Block Sports Chiropractic & Physical Therapy
Sports Injury Treatment in Farmingville Welcome You
Smithtown chiropractors Dr. Jeffrey Block, Dr. Richard Block and their professional team including Doctors of Physical Therapy are here to help you actively regain your health. At Block Sports Chiropractic & Physical Therapy you will discover that health comes from within, and it is the most valuable commodity we have. Contact us for Sports Physical Therapy in Farmingville
We help you recover from pain and injury and bring you to the highest levels of wellness through our natural, effective services:
Get Back in the Game
Our team specializes in caring for athletes and serves as the team chiropractors at
Stony Brook University, LIU Post, Queens College and for the New York Cosmos soccer team. Whether you're a young athlete participating in a sport at school or are a professional, we can help you return from injury or achieve your best performance yet.
Experience Better Function and Health With Our No Fault Physical Therapy in Farmingville
We've treated tens of thousands of patients of all ages in various stages of health. Over our many years of experience, we've gained a deep understanding of the impact the spine and nervous system have not only on the function of the body but the quality and longevity of your life. By addressing these important systems, you'll get back the active life you seek to enjoy. Revitalize your life by scheduling a comprehensive first visit and let us determine how we may be able to help you. Convenient Saturday appointments are available!
Contact Us For Sports Injury Treatment in Farmingville
Error: Contact form not found.
Directions From Farmingville To Our Selden Location!
Rebuilding Strength After An Injury
If physical activity and athletics are a major part of your life, experiencing an injury can be frustrating. Being sidelined by an injury can cause you to miss out on the sports you love and impact your physical strength. At Block Sports Chiropractic & Physical Therapy, we offer sports physical therapy in Coram to help you minimize muscle loss after an injury and rebuild strength. Continue reading to learn more.
Rebuilding Strength After An Injury
An injury or illness can take time to overcome and leave you demotivated. After an extended period of activity, you will need to recover and rebuild your strength and fitness. While you may be fired up to dive into your activities in full force as quickly as possible, this is not always the best idea. To rebuild strength after an injury, it's vital to engage in a physical therapy program. Sports physical therapy in Coram can help you achieve this safely and effectively so you can return to the field with your teammates. Here are some ways our team at Block Sports Chiropractic & Physical Therapy can help you rebuild strength after an injury:
Stretching – After an injury, you may be left with stiff joints and muscles that can severely affect critical daily functions. An injury can also lead to scar tissue build-up. Regular stretching allows your joints and muscles to maintain a good range of motion and enable you to better participate in your rehabilitation.
Therapeutic Exercises – Physical therapy primarily involves strengthening exercises that help you improve the function of your muscles. Our goal is to help you improve your strength, endurance, and flexibility.
Core Training – Core strengthening exercises are a vital component of physical therapy. Your core acts as a pillar for the rest of your body, so core weakness could leave you at risk for damage. Our team will utilize exercises that increase your core strength and stability, allowing you to recover more efficiently and improve your athletic performance.
Contact Us
At Block Sports Chiropractic & Physical Therapy, we understand the pressure and complexities of rebuilding strength after an injury. We strive to get our athletes back in the game in a safe and healthy manner. To learn more about sports physical therapy in Coram, be sure to contact us today!
The Effectiveness of Return to Sport Therapy
The worst thing you can do for a sports injury is an attempt to wait it out. Waiting out an injury leads to prolonged recuperation and unnecessary time off the field. Although waiting out an injury in the past may have seemed effective enough, each injury is very different. Depending on the depth and scope of the injury, patients can experience repeat injuries if they are not properly evaluated and treated. If enough time is not allocated for recovery, torn muscles or fractured bones can worsen even after the pain subsides.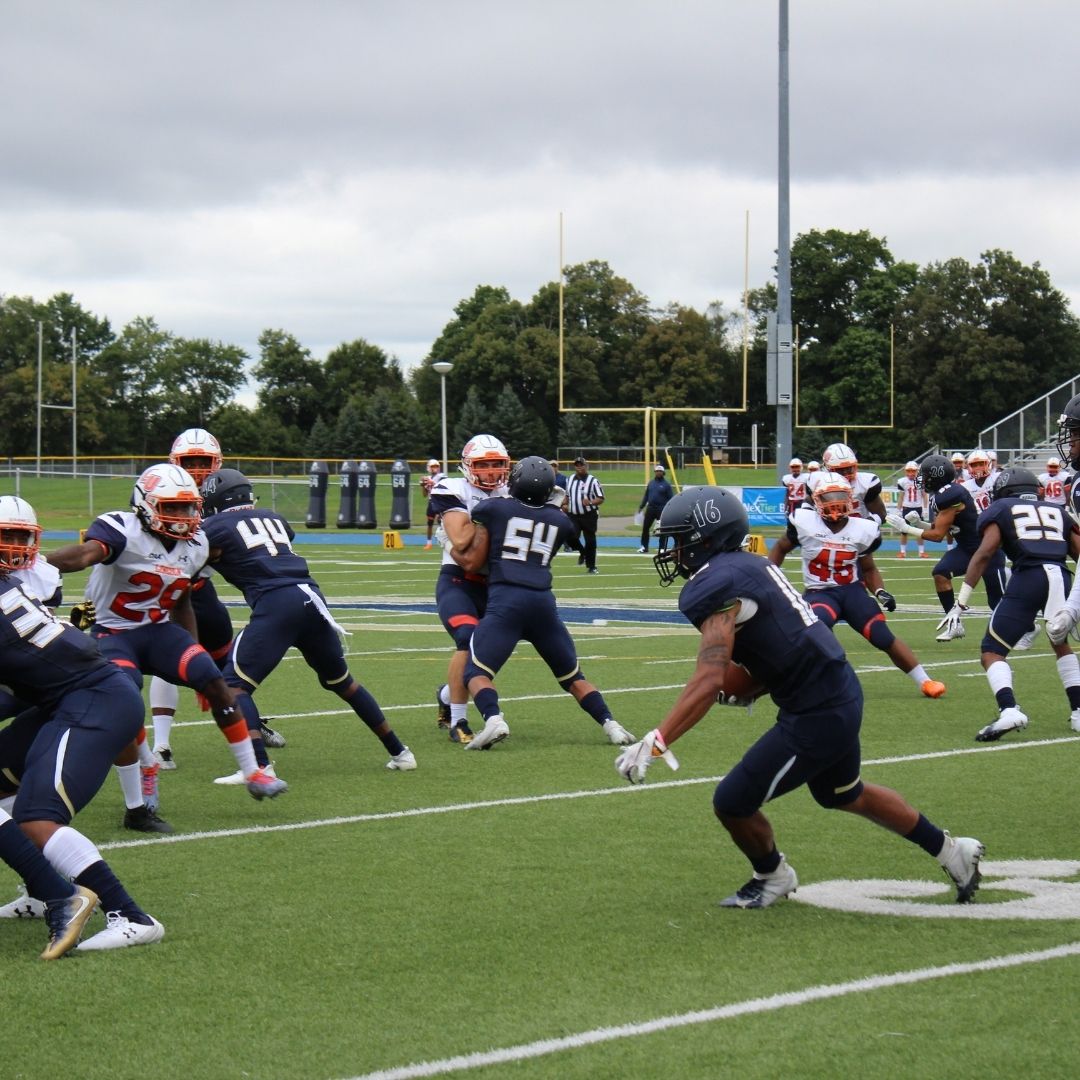 Receiving proper assistance with rehabilitation for all injuries is highly recommended. It takes the right chiropractor or physical therapist to formulate a unique program tailored to you and your specific needs. This kind of customized regimen will promote a complete recovery by targeting all of the direct causes of pain. Stretching and working out the affected muscles will help build strength and mobility, minimizing your time off the field and even potentially upping your competitive edge on the field.
A chiropractor's therapy is an extremely effective way to get back on the field post injury. After only one visit, patients can start to notice signs of relief! One of the many benefits of chiropractic care is that it serves as a proven alternative to controversial pain medication. This is the best way for an injured athlete to relieve pain naturally. Not only does this care tend to the current injury, but it also can help prevent future injuries.
Physical therapy, in addition to chiropractic care, can be very beneficial. Much like the chiropractor, a physical therapist creates unique programs for each patient. They too are able to relieve pain and discomfort, while increasing muscle strength to the appropriate areas in the process.
If you are looking to heal a sports injury, Block Chiropractic Sports & Wellness is the right place for you. For our patients' convenience, we have both chiropractors and physical therapists in both of our locations. Our office is full of highly experienced staff members that truly love helping their patients. For that reason, our doctors and physical therapists are the team doctors for Queens College, LIU Post, Stony Brook University and the New York Cosmos. While we do love helping our community's athletes, our involvement ultimately generates the best experience to further help patients at any level! Don't let an injury keep you from performing; call to schedule an appointment for one of our Selden or Smithtown locations today!
Common Sport Injuries
If you have suffered from sports injuries and are in need of Sports injury treatment in Farmingville, our experienced team at Block Sports Chiropractic & Physical Therapy is here to help. Our expert staff can help you excel through your recovery process and get you back out there playing the sport you love and living a comfortable life! 
There are obviously many sports injuries that can happen but listed below are some of the more common injuries among athletes. If you are suffering from any of these injuries, be sure to visit our website and make an appointment today!
Hamstring strain

Shin splints

Calf Strains

Concussion

Knee injury
A hamstring strain is when you overstretch these muscles, and they could start to tear. This injury could be mild and heal in a few weeks, or you could suffer for months and need surgery. Learn more
Shin splints are caused by the overuse of the shin bone. They often occur when athletes recently changed their workout routine or intensified it quickly. The symptoms include pain in the shin area, and the way to treat it is to rest and ice it. If the pain persists, you should seek sports physical therapy in Farmingville and get the treatment you need.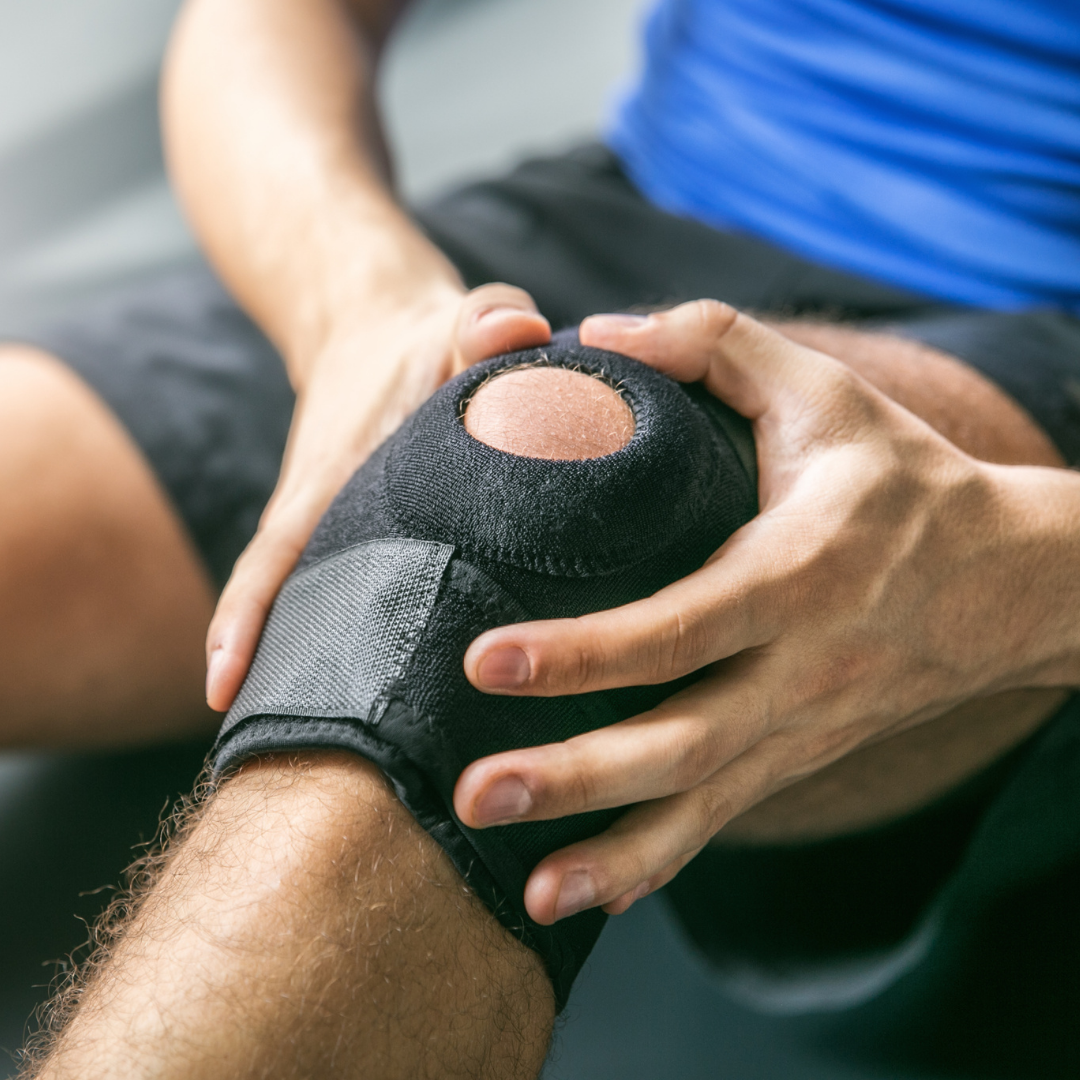 Calf strains are when the two muscles within your lower leg that make up your calf are pulled (the soleus and gastrocnemius muscles). This usually occurs when your internal muscles are overworked, often coming from exercise among various kinds of athletes. Symptoms of a calf strain can depend on how you received your injury and how severe it is. 
A concussion is a type of brain injury that can vary based on the severance of the blow. A hit to the head that causes the head and brain to move rapidly back and forth. They can be very serious and cause permanent brain damage. 
Treatment of Sports injuries 
If left untreated, any injury can cause further complications and risk of further injury. Injuries can be a nuisance and get in the way of everyday activities, so go get treated as soon as possible at Sports physical therapy in Farmingville.
Rest

Ice

Compress injury by wrapping

Elevate to create blood flow
Prevention
Prevention of injuries is the key to being a great athlete. Yes, everyone gets hurt sometimes but, there are ways to prevent getting injured so often. Here are some prevention tips:
Strengthening your muscles- 

Doing exercises that will build up your muscles will prevent the injuries occurring from weakness. When your muscles are weak, you are more susceptible to injury.

Flexibility-

 Stretching every day is an easy way to prevent damage to your muscles. You should be stretching before and after activity and even on your off days for the best results!

Wear the right gear- 

This is a pretty obvious one but, do it! It will prevent those injuries. They are required on certain body parts for certain sports for a reason!

Learn more 

here
How Sports Injury Treatment in Farmingville Can Help!
One of the best methods for treating sports injuries is pursuing physical therapy with a certified physician. You should see Sports Injury Treatment in Farmingville if you are experiencing anything listed above or more! Block Sports Chiropractic & Physical Therapy can help treat you and get you back to feeling healthy and capable. We will personally work with you and teach you exercises to help treat your strains and increase injury prevention. 
Chiropractic Care for Sports Injuries
Sports can be a great source of physical activity and a fun way to compete, but they can also be demanding on your body. Putting your body through rigorous activities may result in painful injuries that can sideline you. At Block Sports Chiropractic & Physical Therapy, we combine both chiropractic care and physical therapy to help you achieve your peak performance and recover from your injury. When you need sports injury treatment in Farmingville, contact our team.
Sports injuries are caused by a variety of different factors. Excessive training, forceful impact, improper technique, and failure to warm up correctly can lead to an injury. No matter how the injury occurred our team will assess the severity and determine the best course of action for you to achieve your goals. Our comprehensive care will help you recover as quickly and efficiently as possible. Some examples of sports injuries that we handle include:
Sprains and strains.
Joint problems.
ACL tears.
Shoulder pain.
Groin injury.
Tennis elbow.
Shin splints.
When you get injured at practice or during a game, you should seek out sports injury treatment in Farmingville for assistance if you're in the area. Chiropractic care and physical therapy can potentially improve your injury and help you achieve your goals.
Chiropractic Care for Sports Injuries
Chiropractors are experts in treating injuries of the neck, back, shoulder, knee, and ankle. Our team uses various chiropractic modalities to address your unique needs. When you go for sports injury treatment in Farmingville, you can expect to undergo an evaluation of your injury and your overall health. With this information, your chiropractor will determine a treatment plan that works best for you. Some of the different treatment modalities we offer may include:
Chiropractic Adjustments.
Soft Tissue Work.
Active Release Technique (ART).
Cox-Flexion Distraction.
Graston Technique.
Cold Laser Therapy.
Electric Muscle Stimulation (EMS).
Our team may incorporate other treatment methods to relieve your pain. In addition to treating your sports injury, we can also help to prevent injuries from occurring. We combine chiropractic care and physical therapy so our patients can receive well-rounded treatment to improve their health and recover from injury.
Physical Therapy for Sports Injuries
Our physical therapists are Division 1 athletes, so we understand how demanding sports can be on your body. The goal of our physical therapy treatments is to restore function and improve mobility and flexibility. Depending on the nature of your injury and its severity, sports injury treatment in Farmingville will typically involve a combination of stretching and strengthening exercises and massage therapy. We will work with you to develop the best treatment plan to get you back in the game.
Contact Us
At Block Sports Chiropractic & Physical Therapy, our mission is to show our patients that health can be achieved from within. Our compassionate team is here to help you relieve your pain and get back to the activities you love. Contact us today to make an appointment.