Our Smithtown Chiropractor Welcomes You!
Optimize your health and recovery at our two convenient locations!
Smithtown Chiropractors Dr. Jeffrey Block, Dr. Richard Block and their professional team including Doctors of Physical Therapy are here to help you actively regain your health. At Block Sports Chiropractic & Physical Therapy you will discover that health comes from within, and it is the most valuable commodity we have. As Mahatma Gandhi once said, "It is health that is real wealth and not pieces of gold and silver."
We help you recover from pain and injury and bring you to the highest levels of wellness through our natural, effective services:
Get Back in the Game
Our team specializes in caring for athletes and serves as the team chiropractors at Stony Brook University, LIU Post, Queens College and for the New York Cosmos soccer team. Whether you're a young athlete participating in a sport at school or are a professional, we can help you return from injury or achieve your best performance yet.
Experience Better Function and Health
We've treated tens of thousands of patients of all ages in various stages of health. Over our many years of experience, we've gained a deep understanding of the impact the spine and nervous system have not only on the function of the body but the quality and longevity of your life. By addressing these important systems, you'll get back the active life you seek to enjoy. Revitalize your life by scheduling a comprehensive first visit and let us determine how we may be able to help you. Convenient Saturday appointments are available!
What Does a Chiropractor Do?
Whether you're suffering from back pain, neck pain, muscle or tendon issues, or a variety of other conditions, a chiropractor can help. But what is it exactly that a chiropractor does and how are they different from other doctors?
Chiropractic Care: 
A chiropractor is defined as a medical professional who specializes in the treatment of neuromuscular disorders. They specifically focus on manual adjustment techniques to manipulate the spine as a form of treatment. Known as spinal manipulation or chiropractic adjustment, this therapeutic procedure is designed to restore joint mobility and properly align the musculoskeletal structure, allowing the body to heal itself. As a chiropractor, it is important to stress the importance of the relationship between the spine and your nervous system. Thus spinal manipulation can not only restore the structural integrity of the spine, but also improve the function of the nervous system, and one's overall health.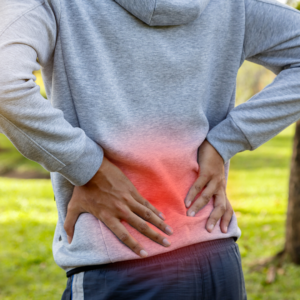 Block Sports Chiropractic & Physical Therapy, Smithtown Chiropractor, uses a variety of chiropractic adjustment techniques to address one's concerns. Active release therapy is a type of soft tissue therapy designed to reduce joint stress and relieve tight muscles. Cox Flexion Distraction technique is a gentle adjustment procedure aimed at aiding the natural healing of the spine. The Graston technique uses stainless steel hand instruments to reduce scar tissue and increase range of motion.
Block Sports Chiropractic & Physical Therapy also offers chiropractic services and other forms of treatment to address a variety of medical conditions. Cold laser therapy is used to treat chronic conditions such as arthritis, tennis elbow, and carpal tunnel syndrome. Electric muscle stimulation is a form of treatment that stimulates specific muscles with electronic pulses. This provides pain relief, reduces inflammation, and lessens muscle spasms. If you're looking for a chiropractor in Smithtown providing chiropractic techniques to address your medical concerns, contact Block Sports Chiropractic & Physical Therapy serving smithtown and the surrounding area today.
How Can Our Smithtown Chiropractic Center Help?
A chiropractor can treat a variety of issues, especially related to the back. An example of some low back pain conditions treated by a chiropractor include:
Herniated disc
Sciatica
Chronic lower back pain
Pinched nerves (radiculopathy)
Osteoarthritis
Muscle strain
Muscle spasm
A chiropractor can also treat a variety of other medical conditions not directly related to the back. For example, fibromyalgia, neck pain, headaches, migraines, weak immune systems, and carpal tunnel syndrome are all some of the many conditions a chiropractor can treat.
Smithtown NY Chiropractor
If you are suffering from back pain, any of the conditions listed above, or believe you can benefit from seeing a chiropractor, and you are looking for best chiropractors in smithtown wellness, contact Block Sports Chiropractic & Physical Therapy, as we're committed to providing long island chiropractic solutions and to call us today at (631) 543-0004.
The Importance of Spine Health
The health of your spine is our team's top priority at Block Chiropractic & Sports Physical Therapy serving all of your needs. Spine health is essential because it harmonizes with overall health and wellness. Every cell in your body is run by your central nervous system, and if your spine is working properly with it, then, unfortunately, a lot of issues can occur. If you experience issues with your back or spine seeing the best chiropractor on Long Island may be beneficial for you.  The importance of spine health is significant in having better results. Here's what you should do to help keep your spine healthy:
Receive adjustments regularly: They will help improve spinal motion and your body's physical function as wellbeing as the whole looking to improve your overall.
Exercise & stretch daily: Strengthening your core muscles and doing stretches to warm your body up before any exercise is key. Aerobics, extension stretches, and flexion stretches are recommended.
Maintain a healthy weight: Being overweight can put your back at risk for problems placing added stress on your back muscles, ligaments, and tendons.
Get a good night's sleep with the appropriate form: Another huge issue with back pain is the way people sleep. Laying on your back while sleeping puts approximately 50 pounds of weight on your back. The American Chiropractic Association recommends sleeping on your side or using pillows to elevate your knees to avoid more pain from occurring.
Watch your posture: Your posture has a lot to do with your spine health. Look at the way you are sitting and standing. Are your knees slightly bent and are your shoulders back? Is your head leveled correctly?  If your posture is good, your vertebrae will be correctly aligned.
Maintain good form when lifting: Knowing the right lifting techniques is vital to prevent damage to your spine. Use your legs and knees rather than your back. Don't be afraid to ask for help if the object is heavy especially if you deal with tightness and tension.
Suffolk Chiropractor
If you have pain in your back or neck and feel that you aren't doing enough to keep your spine healthy, seeing our experienced chiropractors may be the right choice! Contact us today at Block Chiropractic & Sports Physical Therapy to experience how we can help you with your pain and get you on the right track towards optimal health. Come see the best chiropractor on Long Island today and see how we can help get you moving again!
Smithtown Chiropractor
Block Sports Chiropractic & Physical Therapy chiropractors use adjustments, soft tissue work, specialized tables, postural correction and other tools to help you recover from pain and injury and bring you to the highest levels of wellness.
Active Release Technique
Every session starts with an examination and ends with an adjustment.
Active Release Technique, also known as ART,  is used to help turn back on your muscles that have been shut off due to previous injury and overused muscles.  ART requires specific protocols to reduce muscular pain. We provide a soft tissue therapy that will reduce joint stress and release tight muscles.
We will provide an examination to determine your problemed areas. Our team will be able to feel the scar tissue and give you a full evaluation to be able to start the process to recovery.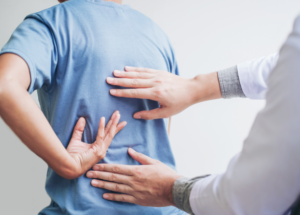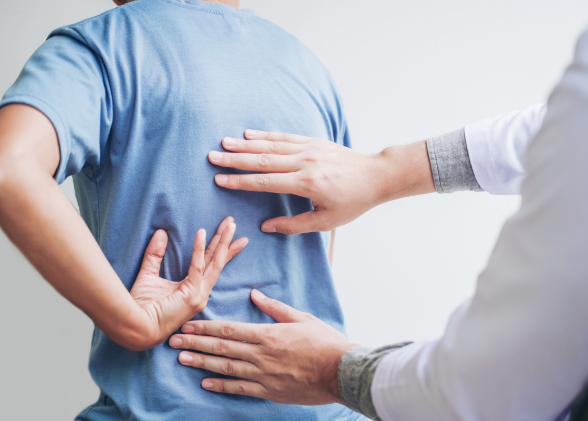 Some of the problemed areas that ART treats are:
Sciatic
Shin Splints
Lower Back Pain
Shoulder Pain
Tennis Elbow
Carpal Tunnel Syndrome
Headaches
ART has been proven to have a number of benefits. Our team believes that this technique can quickly and permanently resolve problem areas to help you attain your everyday wellness goals.
Cox Flexion-Distraction
Cox Flexion-Distraction also known as Cox Technic, focuses on naturally healing the spine without the aid from surgery. Cox Technic is a fairly quick relief from back and leg pain by realigning the spine.  Multiple benefits stem from Cox Technic such as improving range of motion in the joints and muscles, increase flexibility, decrease headaches and migraines, improves posture, and even be useful in treating neurological diseases.
Our team of doctors uses a special table to help the spine's traction. Our patients have been pleased with the procedure and find it extremely effective condition and health goals.
Graston Technique
Graston Technique is used to address problem scar tissue, fascial restrictions, and range of motion. This technique is unique as it uses a set of stainless steel hand instruments to create long-term effects is restoring your affected areas. In addition to using instruments to treat your condition, we work with you and create tailored exercises to practice to add to the recovery process.
The instruments our team uses are drawn over your skin to reduce scar tissue. Graston Technique has been a reliable technique for patients experiencing soft tissue fibrosis and chronic inflammation.
Graston Technique has multiple benefits, some including;
Decrease time of treatment
Faster rehabilitation/recovery
Reduced need for medication
Provides an efficient way to preserve range of motion
A permanent resolution of chronic conditions
Graston Technique has been extremely effective and has multiple benefits that will ensure you a high level of wellness. Our use of instruments and specific exercises designed for each individual patient has been a successful way to restore and improve muscle tone.
SFMA: Selective Functional Movement Assessment
A persistent education course that is intended for healthcare professionals that consistently treat their patients for musculoskeletal conditions throughout their life.
An organized, stable movement-based diagnosis used for patients encountering pain.
SFMA is a differential diagnosis that identifies mobility versus motor control dysfunctions which allows them to create a more effective treatment plan to reach a successful outcome.
Developed around 7 fundamental movement patterns and combines a concept known as regional interdependence which discovers how unrelated problems are causing dysfunction and triggering pain.
SFMA provides a more systematic approach to reteach the brain beneficial movements and locate the cause of pain, not just the source.
SFMA knows entirely where to target the treatments and is a structured, repeatable assessment.
The overall goal of SFM is to recognize specific movement limitations that deliver pain.
CBP:  Chiropractic Biophysics
A technique initially named by Dr. Donald Harrison, Deanne Harrison, and Daniel Murphy for "physics applied to biology in chiropractic."
The potential for CBP is one of the leading researched techniques in Chiropractic care.
CBP aims to highlight optimal posture and spinal alignment as the predominant objective of chiropractic care while concurrently noting developments in pain and functional based outcomes.
CBP is a variation of straight specific chiropractic to completely correct one's posture
The uniqueness of CBP treatment is structural rehabilitation of the spine and posture
Overall, the objective of CBP treatments are:
Normal Front & Side View Posture
Normal Spinal Alignment
Normal Function
Improved Health & Symptom Improvements
Smithtown Chiropractor Who Treats Sports Injuries
Sports can be a great source of physical activity and a fun way to compete, but they can also be demanding on your body. Putting your body through rigorous activities may result in painful injuries that can sideline you. At Block Sports Chiropractic & Physical Therapy, we combine chiropractic care and physical therapy to help you achieve peak performance and recover from your injury. When you need a Smithtown Chiropractor, contact our chiropractor serving smithtown.
Sports injuries are caused by a variety of different factors. Excessive training, forceful impact, improper technique, and failure to warm up correctly can lead to an injury. No matter how the injury occurred our team will assess the severity and determine the best course of action for you to achieve your goals. Our comprehensive care will help you recover as quickly and efficiently as possible. Some examples of sports injuries that we handle include:
Sprains and strains.
Joint problems.
ACL tears.
Shoulder pain.
Groin injury.
Tennis elbow.
Shin splints.
experiencing back pain
chronic pain
When you get injured at practice or during a game, you should seek out a Smithtown Chiropractor for assistance if you're in the area. Chiropractic care and physical therapy can potentially improve your injury and help you achieve your goals.
Chiropractic Care for Sports Injuries
Chiropractors are experts in treating injuries of the neck, back, shoulder, knee, and ankle. Our team uses various chiropractic modalities to address your unique needs. When you go for a local chiropractor in smithtown serving long island, you can expect to undergo an full evaluation to see of your injury and improve your overall health. With this information, your chiropractor will determine a treatment plan that works best for you. Some of the different treatment modalities we offer may include:
Chiropractic Adjustments.
Soft Tissue Work.
Active Release Technique (ART).
Cox-Flexion Distraction.
Graston Technique.
Cold Laser Therapy.
Electric Muscle Stimulation (EMS).
Our team may incorporate other treatment methods to relieve your pain. In addition to treating your sports injury, we can also help prevent injuries. We combine medical and chiropractic care and physical therapy so our patients can receive well-rounded treatment to improve their health and recover from injury.
Physical Therapy for Sports Injuries
Our physical therapists are Division 1 athletes, so we understand how demanding sports can be on your body. Our physical therapy treatments aim to restore function and improve mobility and flexibility. Depending on the nature of your injury and its severity, a Smithtown Chiropractor will typically involve a combination of stretching and strengthening exercises and massage therapy. We will work with you to develop the best treatment plan to get you back in the game.
Contact Us
At Block Sports Chiropractic & Physical Therapy, committed to providing chiropractic solutions and our mission is to show our patients that health can be achieved from within. Our compassionate team is here to help you relieve your pain and get back to the activities you love. Contact us to providing chiropractic solutions to address today to make an appointment today.

Dr. Block is truly one of a kind (actually they are brothers so 2 of a kind!!) I had never been to a chiropractor before and was pretty hesitant. My nature is to always fear the worst. That entire thought had changed the minute I walked into the "office". It is not a typical office – It is a spotless facility!! There is equipment beneficial to every part of the body and you are with a PT or doctor at all times. They make sure you are doing things correctly and gaining the best possible outcome each time. Honestly, I felt relief from the first exam and the exercises I was shown! The entire staff is knowledgeable, caring and super friendly! I would highly recommend Dr. Block to everyone I know! He truly cares!! – Stacy C.

Everyone is so happy and kind and always laughing, which makes the atmosphere incredibly inviting.! Therapy is excellent and they help you learn how to heal and not get discouraged by your injury. I highly recommend Block not only for the PT treatment but for having great staff who make you feel welcome from the moment you arrive until the end of your session. – Linda W.

Everyone at Block, is very knowledgeable and kind! They have been great helping me after a very painful shoulder surgery. I just want to say how terrific Mike, Derek and Chris are as physical therapists and people! The assistants are all so helpfully, especially Nick! The front desk is pleasant and helpful too, I highly recommend them for your physical therapy and chiropractic needs! – Andrea H.