Pelvic Floor Physical Therapy Selden
About Block Sports Chiropractic & Physical Therapy
Dr. Jeffrey Block founded Block Sports Chiropractic & Physical Therapy in Smithtown in 1993. He soon opened a second location in Selden, intended for his brother Dr. Richard Block, who was getting ready to graduate from chiropractic college and join his brother in practice. Since then, Dr. Jeff has switched to the Selden office and Dr. Rick works out of our Smithtown location. We work with physical therapists to offer our communities a complete healing experience. Contact us if you are looking for Pelvic Floor physical therapy in Selden.
Healing From the Inside Out
Our goal is to teach people that health comes from within, rather than from outside intervention. Staying healthy is the superior choice to seeking treatment once you're sick. Therefore, we're here to get you out of pain and help you prevent future problems from affecting your life.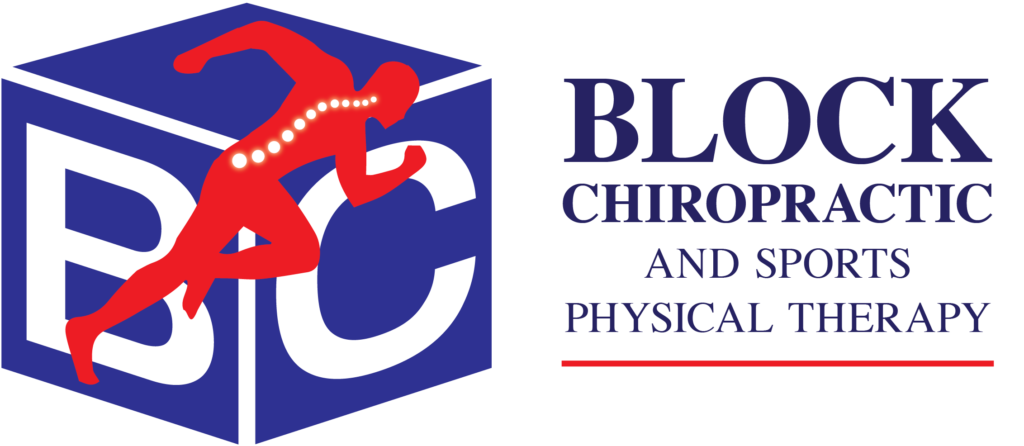 Determining Your Specific Needs
The practitioners at both of our locations are trained in different areas and provide a range of complementary services. Our first goal is to figure out why problems exist in your body. Then, if we determine that we can help you, we'll discuss the options you have to regain your health. Rather than just focusing on making you feel better, we address the cause of your pain.
The patients we see are often seeking help for
Family health

Geriatric health

No-fault injury

Pain management

Weight issues

Workers' compensation

And much more!
Smithtown chiropractors Dr. Jeffrey Block, Dr. Richard Block and their professional team including Doctors of Physical Therapy are here to help you actively regain your health. At Block Sports Chiropractic & Physical Therapy you will discover that health comes from within, and it is the most valuable commodity we have. As Mahatma Gandhi once said, "It is health that is real wealth and not pieces of gold and silver."
We help you recover from pain and injury and bring you to the highest levels of wellness through our natural, effective services:
Get Back in the Game Our team specializes in caring for athletes and serves as the team chiropractors at Stony Brook University, LIU Post, Queens College and for the New York Cosmos soccer team. Whether you're a young athlete participating in a sport at school or are a professional, we can help you return from injury or achieve your best performance yet.
Experience Better Function and Health We've treated tens of thousands of patients of all ages in various stages of health. Over our many years of experience, we've gained a deep understanding of the impact the spine and nervous system have not only on the function of the body but the quality and longevity of your life. By addressing these important systems, you'll get back the active life you seek to enjoy. Revitalize your life by scheduling a comprehensive first visit and let us determine how we may be able to help you. Convenient Saturday appointments are available
What is Pelvic Floor Physical Therapy?
Pelvic floor physical therapy is similar to regular physical therapy due to them targeting the same system. Pelvic therapy can stimulate problems with your muscles, joints, connective tissue, and nerves. Pelvic floor physical therapy in Selden offers services that are conducted in a one-on-one session in a private room. Strengthening exercises are a component of pelvic floor physical therapy, but it does not require gym equipment. Our trained specialists at Block Sports Chiropractic & Physical Therapy are knowledgeable and experienced to assure you achieve your goals of healing. 
Benefits of Pelvic Therapy
Some people experience symptoms in the bladder, bowel, or pelvis area occurring because of possible problems with your muscles, joints, connective tissue, or nerves in that area. Pelvic floor physical therapy in Selden can help some people that tend to experience:
Frequent urination

Unwanted loss of urine or stool

Pains in the lower back and hips including during intercourse

Constipation

Pregnancy/post-pregnancy pain or incontinence
What to Expect
Before you begin any treatment, you are probably curious about what to expect. Prior to visiting a pelvic floor therapist, your healthcare provider will conduct a discussion in regards to your experience, symptoms, medical history, and lifestyle. Your therapist will then examine your posture, back, and hips. Your therapist should also explain what they are noticing and how pelvic floor physical therapy can help.
To complete the pelvic therapy assessment, your physical therapist may conduct an internal examination to help get a full understanding of the strength and flexibility of your pelvic floor muscles, ligaments, and fascia. The internal examination for women would be through the vagina, and for men and some women, the exam can be done rectally. An internal examination is not necessary for every case.
Typically, a biofeedback examination will be a part of the complete evaluation. Therapists will use an internal sensor in your vagina or rectum or external sensors over your skin. These sensors will read the electrical activity in your muscles, so your therapist can see your pelvic floor muscles do its job on a monitor.
You do not have to endure the first part of the internal exam if you are on your monthly cycle because they can schedule it for the next visit if you are not comfortable. You are in full control, so do not feel afraid to speak up to your physical therapist if you feel any type of pain or discomfort.
What Does A Pelvic Floor Physical Therapist Treat
Some patients can experience a few common symptoms that emerge together, or one problem can cause a domino effect. Some conditions that are treated by a pelvic rehabilitation therapist include:
Bladder and bowel issues

Prolapse

Painful sex or an inability to have penetrative sex

Vaginismus

Vulvodynia (pain of vulva) and genital skin conditions

Musculoskeletal aches and pains

Pregnancy & postpartum recovery
Treatment
The first step about treatment options will be an evaluation to determine if pelvic floor physical therapy is an appropriate plan of care for you. Treatment may include:
Strengthening exercises of the trunk, legs, or pelvic muscles

 Stretching 

Relaxation exercises for shortened pelvic muscles

Coordination exercises

Biofeedback for either strengthening or relaxation of the pelvic muscles

Use of heat or ice modalities 
Treatment will vary depending on the specific problems identified!
At Home Strengthening Exercises
According to Healthline, there are a few pelvic floor exercises women can try at home. You can visit the link to see visual examples of how to achieve the exercise. A few exercise you can try are:
Kegels (The practice of contracting and relaxing your pelvic floor muscles. This can help ease involuntary urination.)

Squats

Bridge

Split Tabletop

Bird dog
Contact Block For Pelvic Floor Physical Therapy in Selden
If you have been in search of pelvic floor physical therapy in Selden, our experts at Block Sports Chiropractic & Physical Therapy is a great choice! Contact us today to engage with our trained and caring staff to receive the best treatment you deserve. We understand how patients may feel due to issues with your pelvic floor, and we aim to get you feeling like the best you. Contact us today to learn more about how we can relieve your pain.
Contact Us For Pelvic Floor Physical Therapy in Selden