Our Services
Block Chiropractic Sports & Wellness is here for people suffering from a broad range of conditions and injuries. Pinched nerves, headaches and other types of pain can be relieved from the many services our practitioners offer to you. We'll perform a comprehensive examination to determine the source of your problem, then create a plan with you to improve your health.
Chiropractic Care
Our chiropractors use adjustments, soft tissue work, specialized tables, postural correction and other tools to help you. Learn more…
Physical Therapy
The physical therapists at the practice use hands-on manual methods, supervising your exercises and applying all modalities necessary to help you. Learn more…
Massage Therapy
We recommend massage in combination with your chiropractic care. Both work together to help keep the body in proper alignment, balance and function. Learn more…
Sport Care
We have a variety of skills and techniques to help you return from injury and achieve your peak performance. Learn more…
Additional Services
Interferential Electro-therapy
Therapeutic Exercises
Ultrasound
Kinesio Tape
Postural Correction
Orthotics
Problems in your feet can create compensatory problems in back and neck. These custom orthotics can make a dramatic difference. read more…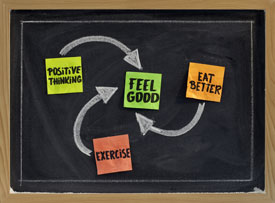 Nutrition and Weight Loss
It can seem difficult to sort through information about nutrition and what's best for you. We have a private label line of our nutritional products that we've spent time evaluating and are used by our families.
Many store-bought vitamins have ingredients that you may not need, or you may not be taking enough to get the desired effect. Our line of vitamins will give you everything that you require.
Revitalize your health naturally. Contact us today to schedule your first appointment. Saturday hours are available.
---
Block Chiropractic Sports & Wellness | (631) 543-0004 | (631) 696-4371