Smithtown Chiropractic treatment for headaches
As one of the most common reasons to visit the doctor, headaches are felt by about all of us at one point or another. Tension headaches, which typically give a dull and achy feeling behind the eyes or around the head, can be caused by subluxations in the neck and upper back. How does one get rid of a headache? Numerous research studies have proved that these headaches can be treated through chiropractic adjustments in Smithtown.
Although headaches can be caused by a variety of reasons, tension headaches are often caused by bad posture or stress which can cause muscle contractions in the neck and back regions cause, they typically begin towards the middle or end of the day, and can last as little as a couple of minutes or much as a couple of days. The pain can sometimes be severe but is not usually connected with any other symptoms such as vomiting, nausea, or throbbing.
In order to treat a headache, your chiropractor may:
Perform chiropractic adjustments or spinal manipulation to ameliorate spinal function and alleviate the stress on the area.
Give advice on nutrition, which can recommend a change in diet or an increase of B complex vitamins.
Give advice on posture, exercises, or relaxation methods. This will help prevent recurring tension and irritation in the neck and back.
Our team at Block Chiropractic Sports & Wellness are extensively trained to know how problems in the spine affect other parts of the body. Headaches can be directly related to neck and back tension which can be treated with Chiropractic care in Smithtown. Here at Block Chiropractic Sports & Wellness, we can help get rid of those recurring headaches with care and understanding through our chiropractic techniques.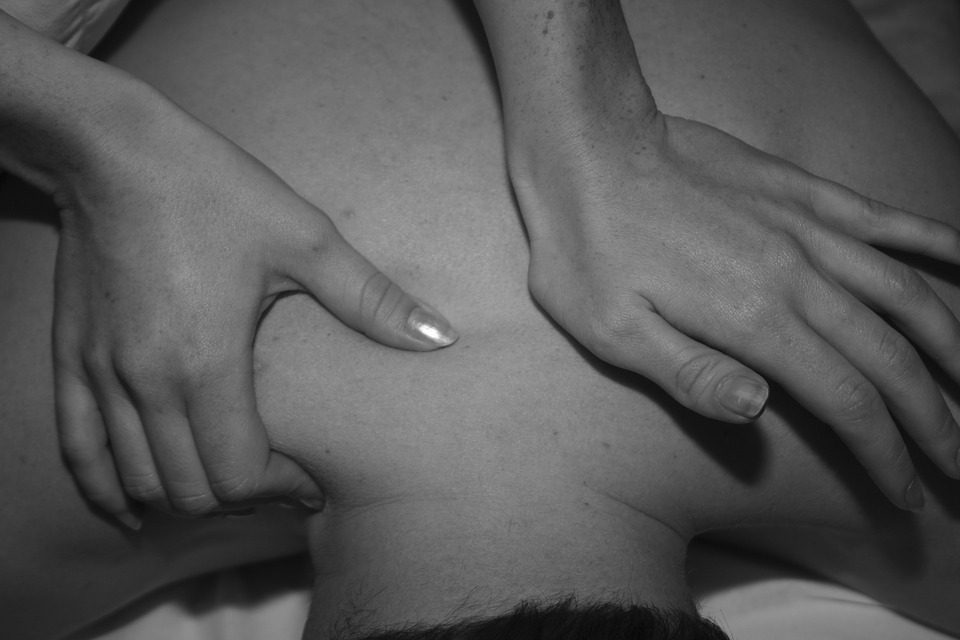 Problems That Stem From Poor Posture
Most people have likely been told at some point that they have poor posture, or need to improve their posture. It's extremely common to have some degree of posture issues, and it's not only the stereotypical "slouched" appearance that can cause problems. Any subtle positioning that results in strain on the body can cause long-term complications if it becomes habitual. If you live in Selden or Smithtown New York, Block Chiropractic Sports and Wellness can help educate and improve your posture.
Some common actions and positions that are likely culprits for bad posture include:
Sitting – desk jobs can often result in bad seated posture
Walking – making sure your gait is balanced is vital
Standing – square your shoulders when standing for long periods
Chiropractic care can help greatly with complications from poor posture. If you're looking for a chiropractor in Smithtown or Selden, Block Chiropractic Sports & Wellness's experienced staff will help you with any posture-related problems.
Posture issues can have many detrimental health effects, especially because posture habits are some of the most difficult to break, as posture is reinforced in every daily action we take and it requires constant effort to overcome years of habit. If you consistently and repetitively engage in any strained position, it can result in back pain, neck pain, or a variety of nerve issues stemming from these larger problems. Our Smithtown and Selden chiropractic team will help you to overcome your posture problems and start working towards a better spinal and full-body balanced alignment.
Chiropractic care in Smithtown for posture problems does not just entail spinal adjustments, it encompasses more of a whole-body approach. Your chiropractor will help plan an approach to solving your posture issues, including pointers about how to properly position your body in common positions and also designating exercises to help balance out your muscles. Block Chiropractic Sports & Wellness in Selden, NY and Smithtown, NY, will work with you to ensure that you don't suffer from posture-related issues. Contact us today to start your path to recovery and healthier life!
The Effectiveness of Chiropractic Care in Smithtown with Return to Sport Therapy
The worst thing you can do for a sports injury is an attempt to wait it out. Waiting out an injury leads to prolonged recuperation and unnecessary time off the field. Although waiting out an injury in the past may have seemed effective enough, each injury is very different. Depending on the depth and scope of the injury, patients can experience repeat injuries if they are not properly evaluated and treated. If enough time is not allocated for recovery, torn muscles or fractured bones can worsen even after the pain subsides.
Receiving proper assistance with rehabilitation for all injuries is highly recommended. It takes the right chiropractor in Smithtown or physical therapist to formulate a unique program tailored to you and your specific needs. This kind of customized regimen will promote a complete recovery by targeting all of the direct causes of pain. Stretching and working out the affected muscles will help build strength and mobility, minimizing your time off the field and even potentially upping your competitive edge on the field.
A chiropractor's therapy is an extremely effective way to get back on the field post injury. After only one visit, patients can start to notice signs of relief! One of the many benefits of chiropractic care in Smithtown is that it serves as a proven alternative to controversial pain medication. This is the best way for an injured athlete to relieve pain naturally. Not only does this care tend to the current injury, but it also can help prevent future injuries.
Physical therapy, in addition to chiropractic care, can be very beneficial. Much like the chiropractor, a physical therapist creates unique programs for each patient. They too are able to relieve pain and discomfort, while increasing muscle strength to the appropriate areas in the process.
If you are looking to heal a sports injury, Block Chiropractic Sports & Wellness is the right place for you. For our patients' convenience, we have both chiropractors and physical therapists in both of our locations. Our office is full of highly experienced staff members that truly love helping their patients. For that reason, our doctors and physical therapists are the team doctors for Queens College, LIU Post, Stony Brook University and the New York Cosmos. While we do love helping our community's athletes, our involvement ultimately generates the best experience to further help patients at any level! Don't let an injury keep you from performing; call to schedule an appointment for one of our Selden or Smithtown locations today!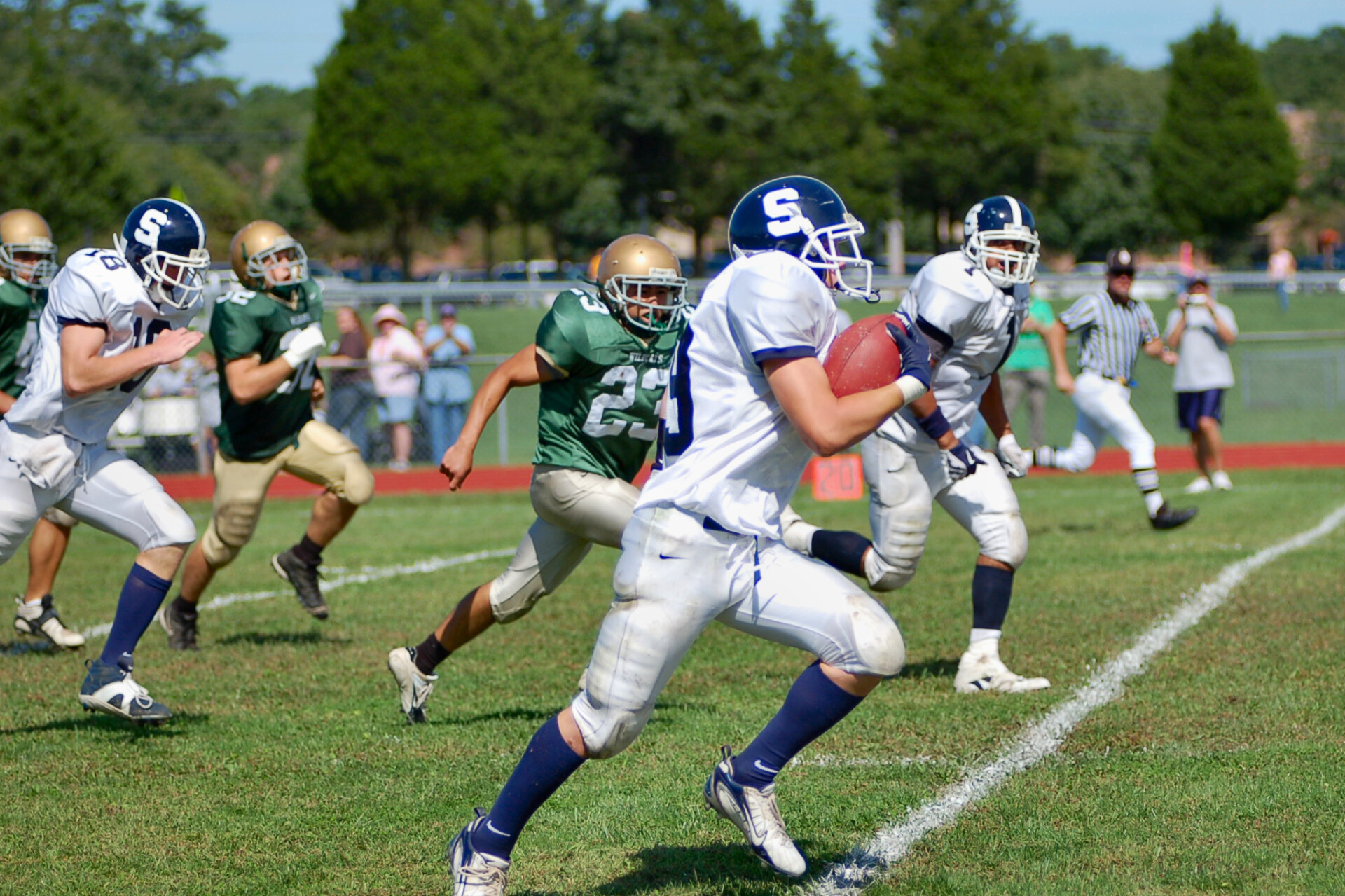 What to look for when choosing a Chiropractor in Smithtown
Following surgery or an injury, chiropractic care may be required to regain your original health and mobility. One example of an injury that requires chiropractic care would be one stemming from a car accident. So rather than spending your time on Google searching things like "chiropractor physical therapy", "seeing a chiropractor after a car accident" or even "how long should I go to a chiropractor after an accident", visit our website.
Finding the right chiropractor in Smithtown for you and your treatment is very important. It's also important to remember that the chiropractor will be providing you a service, and if at anytime you feel you're not receiving the best possible treatment, you can always switch practices.
Choosing a chiropractor in Smithtown isn't difficult, but you should do some research before you make your first appointment. The first and most important thing to consider while choosing a chiropractor is the location. Treatment is most commonly done three times per week for 6 weeks, and driving far for an appointment is not something you will enjoy. Some injuries and post-surgical chiropractic treatment programs may require more frequent visits, making it even more important that the chiropractor is nearby.
When you find a nearby practice in Selden or Smithtown, New York like ours, ask for a consultation meeting. You will be receiving close, personal treatment from the chiropractor, so it's important they're kind, courteous, and professional. Be sure to ask questions that will let you know they have experience. While there, see if you can have a tour and breakdown of the treatments you'll be receiving. Take note of the cleanliness of the facility and whether patients are being actively treated or if there are long waits to see the chiropractor. You want to have a good idea of the atmosphere before you commit to treatment.
After you've narrowed down a few different practices nearby that offer the treatment you require, you have to consider how much it will cost. If you have a healthcare provider you intend to use, make sure the practice accepts the insurance before making an appointment.
If you're looking to get the most out of your chiropractic care in Smithtown, contact us to make an appointment. We have two convenient locations on Long Island in Selden and Smithtown, specializing in several different services that will get you back to feeling normal.
Chiropractic Care in Smithtown Can Lower Blood Pressure
Are you struggling with high blood pressure levels? Are you seeking a more natural treatment? At Block Chiropractic Sports & Wellness located in Smithtown and Selden, we can help lower your blood pressure with chiropractic care.
A basic philosophy of chiropractic care is that treatments help to balance the body, in natural ways, among all bodily systems. It has been proven that after a chiropractic adjustment in Smithtown to the Atlas vertebra, located at the bottom of the skull, blood pressure levels decrease significantly. Realigning the Atlas vertebra to the rest of the spine has been more successful in treatment than prescribing a patient two high blood pressure medications.
High blood pressure levels are mostly genetic, however, there are some rare symptoms to look out for. You should see a doctor about high blood pressure if you are experiencing any of the following:
Nosebleeds
Headaches
Dizziness
Fatigue
Nausea
Confusion
More severe and emergent symptoms include severe anxiety, severe headaches, and shortness of breath. High blood pressure needs to be taken seriously as there are harmful long-term effects to the body such as:
Kidney damage
Vision loss
Erectile dysfunction
Fluid buildup in lungs
Memory loss
Since the long-term effects of having high blood pressure are so serious, it is important to check your blood pressure levels. We aim for a holistic and natural approach to treatment at Block Chiropractic Sports & Wellness in Smithtown and Selden. We will naturally treat your high blood pressure and prevent you from long-term effects without the use of medication. Give us a call if you have high blood pressure.
Can Chiropractic Care Help Bad Posture?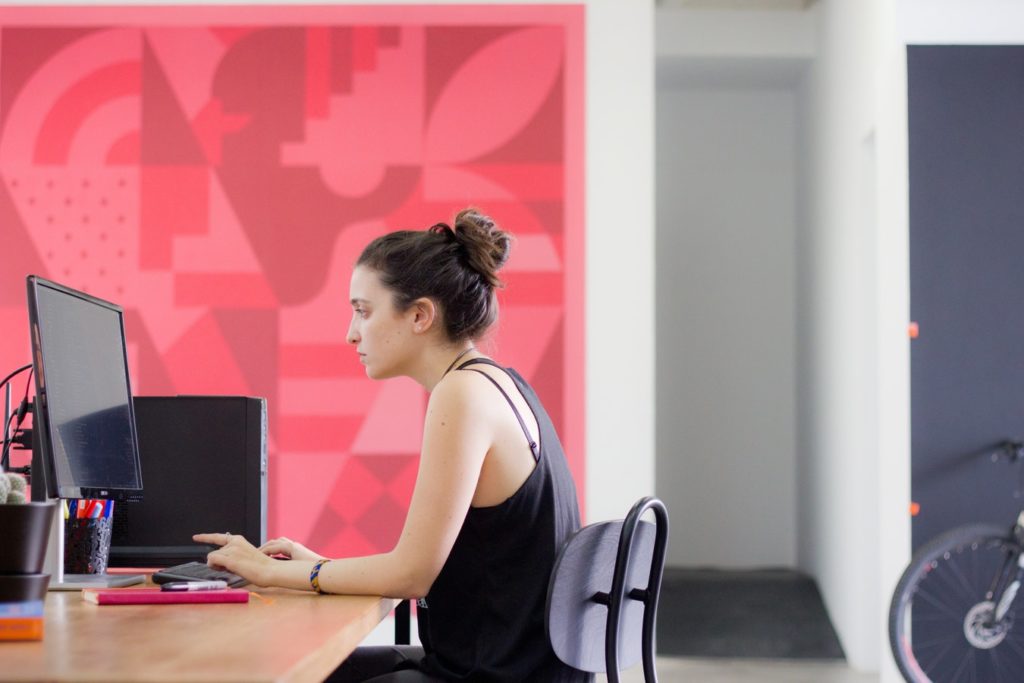 Do you find yourself constantly fighting through headaches, back pain, and muscle fatigue throughout your workday? If so, you may be feeling the effects of your own bad posture habits, and we urge you to make an appointment at Block Sports Chiropractic and Physical Therapy to speak with a chiropractor in Selden about getting the help you need.
How Chiropractic Care Can Help Bad Posture
At Block Sports Chiropractic and Physical Therapy, we take pride in treating our patients from the inside out by providing them with the knowledge and tools to maintain healthy lifestyles long after they leave our office. When you meet with a chiropractor in Smithtown about correcting your bad posture, they will ask you to describe your sitting, standing, and sleeping habits; as these factors have most likely contributed to your posture being at this critical point. Fortunately, our years of experience have taught us that the vast majority of posture issues can be corrected with time and determination on the part of the patient.
Following a discussion with a chiropractor in Smithtown about your bad-posture-forming habits, they may offer any of the following as potential solutions:
Keep your feet firmly planted on the floor, and utilize proper back support while sitting.
Stand with your shoulders pulled backwards, and your feet shoulder-width apart.
Be sure to sleep on a mattress that you find particularly comfortable, and avoid sleeping on your stomach whenever possible.
Never stay in one position for a prolonged period of time.
Add exercises such as reverse shoulder shrugs and repetitive chin tucks to your regular workout routine in order to improve muscle strength and flexibility.
Additionally, keep in mind that starting your journey towards good posture with a chiropractic adjustment is never a bad idea. We are prepared with a number of cutting-edge techniques that can get you feeling better than ever before; one of them being chiropractic biophysics (CBP). This unique technique is offered by only 7% of chiropractors and is proven to improve posture by focusing on the structural remodeling of the spine. The development of the chiropractic biophysics technique is based around analyzing spinal mechanics and the effects of stress and strain on the back; as well as average body alignments. CBP does not only relieve pain associated with poor posture, but it actually changes the alignment of your body.
Our chiropractor in Smithtown can use CBP to highlight your optimal posture and spine alignment.
How to Get In Touch with Us
We at Block Sports Chiropractic and Physical Therapy understand the important role that your posture plays in your ability to lead a productive workday. We are committed to improving your productivity in whatever ways we can. So instead of spending your time searching the web for "chiropractor near me", get started and Contact us today to get in touch with a chiropractor in Smithtown who is ready to help you break your bad posture habits, and get you living a happier, healthier life than you ever thought possible
Chiropractic Biophysics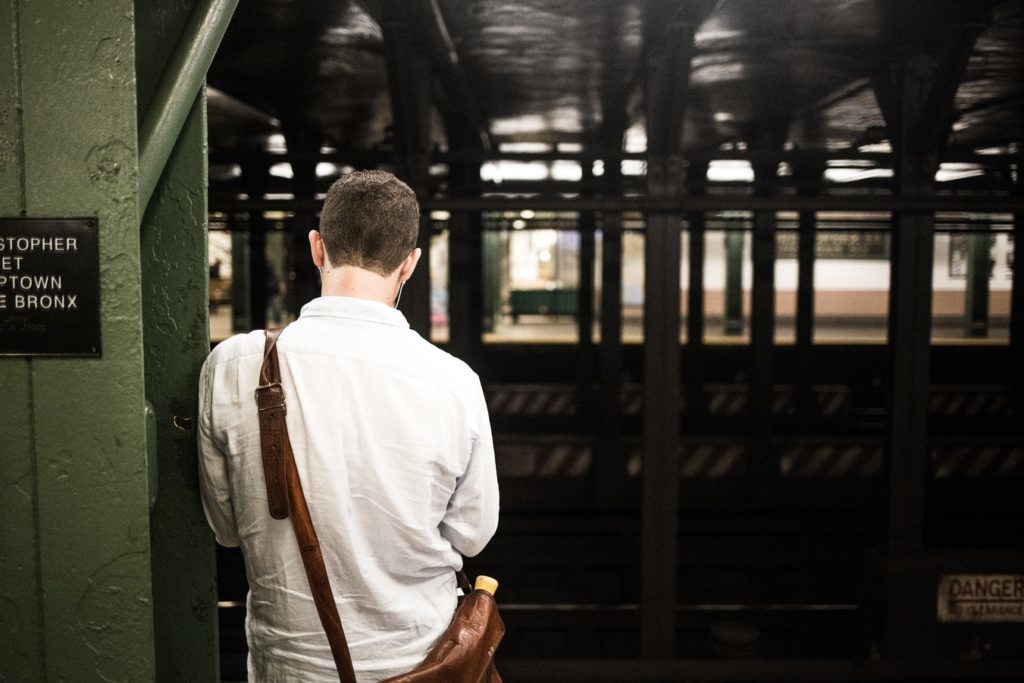 Chiropractic Biophysics, commonly referred to as CBP, is a technique that focuses on getting patients to have both optimal posture and spinal alignment. Aside from that, doctors who use the CBP take into consideration how the method is relieving their patient's pain as well as improvements to their functionality. CBP is one of the most researched chiropractic care techniques there is and a highly effective treatment option. If you or someone you know is looking for a chiropractor in Smithtown that practices in the CBP technique, look no further than Block Chiropractic & Sports Physical Therapy. We provide many services, including CBP to help our patients return to their highest level of wellness.
CBP can help patients with bad posture, as well as improve certain conditions affecting the spine. When you opt to start CBP treatment, the primary goal is to re-educate your muscles, tendons, and ligaments that are located in and around your spinal cord. By treating these areas, our chiropractor in Smithtown will be able to correct postural distortions and any misalignments.
What is Mirror Image Posture Adjusting?
Mirror Image Posture Adjusting is the method that brings success and effectiveness to the CBP technique. By mirroring misalignments in various locations, our chiropractor in Smithtown will be able to recognize the weakest areas of your spine and muscle groups. Our chiropractor will then individually adjust your most vulnerable areas to drive positive results. Mirror imaging works across all areas of the spine and can be beneficial to patients suffering from many different misalignment issues. The following are a few ways mirror imaging can work:
It can help patients whose abnormal spinal alignment has become the "norm."

During the adjustment, we'll work towards causing your spine to regress to normal.

It targets all the different aspects of misalignment at the same time

In increments, mirror imaging works towards addressing the problem in its entirety.

As you go through your mirror imaging adjustments, your body is strengthening with each treatment.

With each appointment using mirrored actions, your body is beginning to work the way it should be.
When you visit Block Chiropractic & Sports Physical Therapy, our experienced chiropractors will be working towards the structural rehabilitation of your spine and posture. Helping our patients get back to living a healthy and pain-free lifestyle is the primary goal of all our doctors. When using the CBP technique, we aim to accomplish the following:
Normal Front and Side View Posture.
Normal Spinal Alignment.
Normal Function.
Improve Health.
Symptom Improvement.
When searching for a chiropractor in Smithtown that is experienced in chiropractic biophysics, contact our office today. Our team is experienced and eager to aid in your recovery.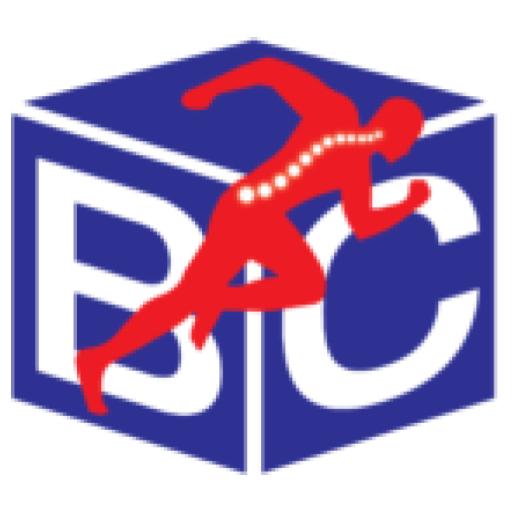 Based on 43 reviews

Review
Overall Rating





What do other users think of this clinic?
Clinic Name
Block Sports Chiropractic and Physical Therapy
Service Offered