Welcome to The Best Chiropractor in Suffolk County!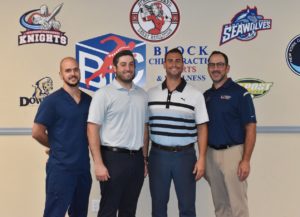 Optimize your health and recovery at our two convenient locations!
Long Island, Suffolk County chiropractors Dr. Jeffrey Block, Dr. Richard Block and their professional team including Doctors of Physical Therapy are here to help you actively regain your health. At Block Sports Chiropractic & Physical Therapy you will discover that health comes from within and is the most valuable commodity. As Mahatma Gandhi once said, "It is health that is real wealth and not pieces of gold and silver."
We help you recover from pain and injury and bring you to the highest levels of wellness through our natural, effective services:
Get Back in the Game
Our team specializes in caring for athletes and serves as the team chiropractors at Stony Brook University, LIU Post, Queens College and for the New York Cosmos soccer team. Whether you're a young athlete participating in a sport at school or a professional, we can help you return from injury or achieve your best performance.
Experience Better Function and Health
We've treated tens of thousands of patients of all ages in various stages of health. Over our many years of experience, we've gained a deep understanding of the impact the spine and nervous system have not only on the function of the body but the quality and longevity of your life. By addressing these important systems, you'll get back the active life you seek to enjoy. Revitalize your life by scheduling a comprehensive first visit and let us determine how we may be able to help you. Convenient Saturday appointments are available serving the long island community!
Contact The Best Chiropractor in Suffolk County
Error: Contact form not found.
Our Suffolk County Locations
Meet The Best Chiropractors in Suffolk County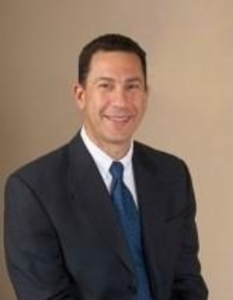 Dr. Jeff Block – Chiropractor
Dr. Jeff Block graduated from the National College of Chiropractic in 1991 and continued his studies in the field of orthopedics. He became board certified in Chiropractic Orthopedics in 1999. He continues his studies with over 70 hours of continuing education per year.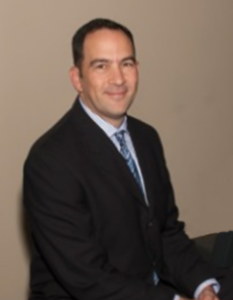 Dr. Richard Block – Chiropractor
Dr. Rick Block has been a practicing Chiropractor in the Smithtown area since 1997. He has resided in Smithtown since 2002 with his wife and 2 children.
Dr. Block is an active member of the New York State Chiropractic Association. He is currently the team chiropractor for LIU Post and SUNY Stony Brook Athletic Departments. Dr. Block enjoys travel, golf, basketball, music, and playing with his kids.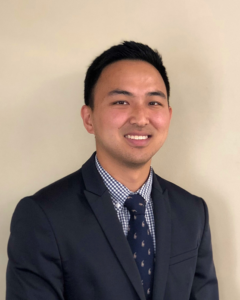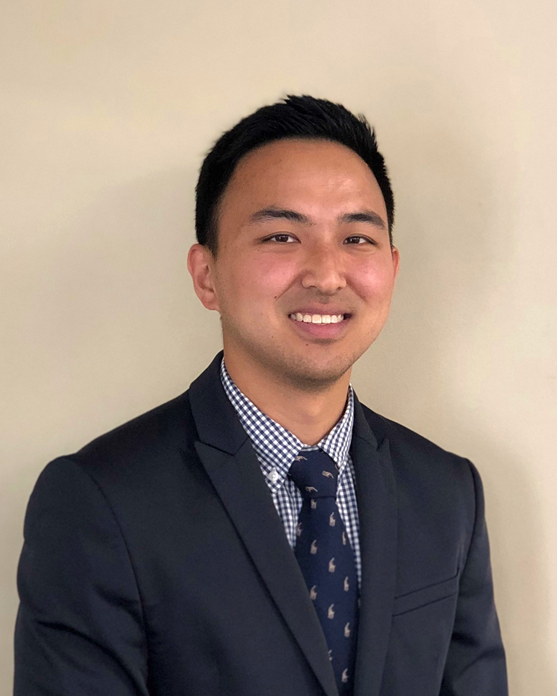 Dr. Anthony Chang – Chiropractor
Dr. Chang graduated from New York Chiropractic College in 2015. His mission is to help his patients restore normal function to their muscles and joints in order to live a pain-free and productive life. By utilizing his knowledge in manual therapy and rehabilitation he sets up treatment plans that are unique to each patient.
The Best Chiropractor in Suffolk County
Block Sports Chiropractic & Physical Therapy chiropractors use adjustments, soft tissue work, specialized tables, postural correction and other tools to help you recover from pain and injury and bring you to the highest levels of wellness.
Active Release Technique
Every session starts with an examination and ends with an adjustment.
Active Release Technique, also known as ART,  is used to help turn back on your muscles that have been shut off due to previous injury and overused muscles.  ART requires specific protocols to reduce muscular pain. We provide a soft tissue therapy that will reduce joint stress and release tight muscles.
We will provide an examination to determine your problemed areas. Our great chiropractors diagnose and treat the scar tissue and be able to start the process to recovery.
Some of the problemed areas that ART treats are: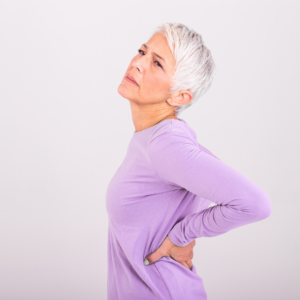 Sciatic
Shin Splints
Lower Back Pain
Shoulder Pain
Tennis Elbow
Carpal Tunnel Syndrome
Headaches
neck and back
ART has been proven to have a number benefits. Our team believes that this technique can quickly and permanently resolve problem areas and help spine care.
Cox Flexion-Distraction
Cox Flexion-Distraction also known as Cox Technic, focuses on naturally healing the spine without the aid from surgery. Cox Technic is a fairly quick relief from back and leg pain by realigning the spine.  Multiple benefits stem from Cox Technic such as improving range of motion in the joints and muscles, increase flexibility, decrease headaches and migraines, improves posture, and even be useful in treating neurological diseases.
Our team specializes in chiropractic and uses a special table to help the spine's traction. Our patients have been pleased with the procedure and find it extremely effective.
Graston Technique
Graston Technique is used to address problem scar tissue, fascial restrictions, and range of motion. This technique is unique as it uses a set of stainless steel hand instruments to create long-term effects is restoring your affected areas. In addition to using instruments to treat your condition, we work with you and create tailored exercises to practice to add to the recovery process.
Our team's instruments are drawn over your skin to reduce scar tissue. Graston Technique has been a reliable technique for patients experiencing soft tissue fibrosis and chronic inflammation.
Graston Technique has multiple benefits, some including;
Decrease time of treatment
Faster rehabilitation/recovery
Reduced need for medication
Provides an efficient way to preserve range of motion
A permanent resolution of chronic conditions
Graston Technique has been extremely effective and has multiple benefits that will ensure you a high level of wellness. Our use of instruments and specific exercises designed for each individual patient has been a successful way to restore and improve muscle tone.
SFMA: Selective Functional Movement Assessment
A persistent education course that is intended for healthcare professionals that consistently treat their patients for musculoskeletal conditions throughout their life.
An organized, stable movement-based diagnosis used for patients encountering pain.
SFMA is a differential diagnosis that identifies mobility versus motor control dysfunctions, allowing them to create a more effective treatment plan to reach a successful outcome.
Developed around 7 fundamental movement patterns and combines a concept known as regional interdependence which discovers how unrelated problems are causing dysfunction and triggering pain.
SFMA provides a more systematic approach to reteach the brain beneficial movements and locate the cause of pain, not just the source.
SFMA knows entirely where to target the treatments and is a structured, repeatable assessment.
The overall goal of SFM is to recognize specific movement limitations that deliver pain.
CBP:  Chiropractic Biophysics
A technique initially named by Dr. Donald Harrison, Deanne Harrison, and Daniel Murphy for "physics applied to biology in chiropractic."
The potential for CBP is one of the leading researched techniques in Chiropractic care.
CBP aims to highlight optimal posture and spinal alignment as the predominant objective of chiropractic care while concurrently noting developments in pain and functional based outcomes.
CBP is a variation of straight chiropractic to completely correct one's posture
The uniqueness of CBP treatment is structural rehabilitation of the spine and posture
Overall, the objective of CBP treatments are:
Normal Front & Side View Posture
Normal Spinal Alignment
Normal Function
Improved Health & Symptom Improvements
spinal decompression
spinal adjustments
Chiropractic Care For Sports Injuries
Sports can be a great source of physical activity and a fun way to compete, but they can also be demanding on your body. Putting your body through rigorous activities may result in painful injuries that can sideline you. At Block Sports Chiropractic & Physical Therapy, we combine chiropractic care and physical therapy to help you achieve peak performance and recover from your injury and chiropractic wellness. When you need The best chiropractor on long island, contact our team.
Sports injuries are caused by a variety of different factors. Excessive training, forceful impact, improper technique, and failure to warm up correctly can lead to an injury. No matter how the injury occured our team will assess the severity and determine the best course of action for you to achieve your goals. Our comprehensive care will help you recover as quickly and efficiently as possible. Some examples of sports injuries that we handle include:
Sprains and strains.
Joint problems.
ACL tears.
Shoulder pain.
Groin injury.
Tennis elbow.
Shin splints.
neck and back pain
When you get injured at practice or during a game, you should seek out The Best Chiropractor in Suffolk County for overall health and wellness if you're in the area. Chiropractic care and physical therapy can potentially improve your injury and help you achieve your goals.
Chiropractic Care for Sports Injuries
Chiropractors are experts in treating injuries of the neck, back, shoulder, knee, and ankle. Our team uses various chiropractic modalities to address your unique needs. When you go for The Best Chiropractor in Suffolk County, you can expect to undergo an evaluation of your injury and your overall health. With this information, your chiropractor will determine a treatment plan that works best for you. Some of the different treatment modalities we offer may include:
Chiropractic Adjustments.
Soft Tissue Work.
Active Release Technique (ART).
Cox-Flexion Distraction.
Graston Technique.
Cold Laser Therapy.
Electric Muscle Stimulation (EMS).
Our team may incorporate other treatment methods to relieve your pain. In addition to treating your sports injury, we can also help prevent injuries. We combine chiropractic care and physical therapy so our patients can receive well-rounded treatment to improve their health and recover from injury.
Physical Therapy for Sports Injuries
Our physical therapists are Division 1 athletes, so we understand how demanding sports can be on your body. Our physical therapy treatments aim to restore function and improve mobility and flexibility. Depending on the nature of your injury and its severity, The Best Chiropractor in Suffolk County will typically involve a combination of stretching and strengthening exercises and massage therapy. We will work with you to develop the best treatment plan to get you back in the game.
Contact Us
At Block Sports Chiropractic & Physical Therapy, our mission is to show our patients that health can be achieved from within. Our compassionate team is here to help you relieve your pain and get back to the activities you love. Contact us today to make an appointment.
Chiropractic Care After a Car Accident
Are you suffering from back, shoulder, or pain in general? Are you looking for treatment options that accept no fault insurance? Here at Block Sports Chiropractic & Physical Therapy, our team is here to help. We can provide our chiropractic services to those using no fault insurance, allowing patients to receive the care they need. If you'd like more information regarding this process, please don't hesitate to contact our team.
No Fault Care
Trying to get through life when dealing with constant pain is something no one should have to do. However, trying to find treatment for no fault injuries can, at times, be challenging. With so much bureaucratic red tape to go through, it's easy for it to seem like there is no one in your corner. Fortunately, our no fault medical team here at Block Sports Chiropractic & Physical Therapy is here to make the process a bit easier. We accept coverage for the most common no fault causes of issues that require chiropractic care, including:
Car accidents.
Work accidents.
Personal injuries.
Injuries Treated
If you've been involved in any of the previously mentioned instances, the array of injuries you can become subject to as a result is immense. That is just another reason to consider working with our team of experts. Chiropractic care can treat numerous injuries, making it extremely beneficial in no fault cases. Those who are dealing with the following injuries can get back to being pain-free with the use of our services:
Whiplash.
Herniated disks.
Sciatica.
Muscle pulls and strains.
Joint problems.
treatment of low back pain
Muscle and joint stiffness and swelling.
Benefits Of Chiropractic Care For No Fault Injuries
The obvious benefit of working with our team is that we accept no fault insurance for those in need of chiropractic care. However, there are so many other benefits that this form of treatment brings our patients. That is one of the reasons our team is committed to providing this service. Examples of the benefits of this form of care include:
It is non-invasive, leading to little risk of complications.
Reduces swelling and inflammation in an affected area.
Improves flexibility and range of motion.
Eliminates pain.
Has the potential to help avoid the need for surgery.
Manages chronic pain which can develop following a no fault issue.
No-Fault Insurances Accepted At Block
Here at Block Sports Chiropractic & Physical Therapy, we don't want our patients suffering through pain longer than necessary. If you're looking for someone to accept your no fault coverage, please don't hesitate to schedule an appointment with us. No fault chiropractic care is one of our practice's backbones, so we want you to feel confident when deciding to work with our team. When you're ready to receive the care you need, don't hesitate to contact our team today.
Chiropractic Care For Hip Pain
Hip pain can be an unfortunate result of overactivity, age-related wear and tear, or traumatic injury that can quickly derail your mobility and enjoyment of life. At Block Sports Chiropractic & Physical Therapy, the best chiropractor in Suffolk County offers several treatments that can target your hip pain at the source and help you find much-needed relief! If you're interested in learning more about chiropractic care for hip pain, continue reading below!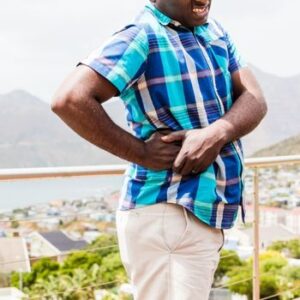 Chiropractic Care For Hip Pain
Chiropractic care is a powerful and effective way to treat hip pain. Chiropractic treatment aims to restore proper joint mobility and reduce inflammation, allowing the body to heal naturally. The best chiropractor in Suffolk County utilizes various techniques, including manual therapy, adjustments, soft tissue therapies, exercises, and lifestyle modifications to help alleviate hip pain. Here is a closer look at the different types of chiropractic treatments for hip pain and how they can help:
Manual Therapy – Manual therapy techniques involve the manipulation of soft tissues and joints to reduce pain, improve joint mobility and increase blood flow. Adjustments involve applying gentle force to specific areas to realign the spine and reduce nerve irritation, which can alleviate hip pain. Soft tissue therapies such as massage, trigger point therapy, and myofascial release help to reduce tension, improve flexibility and decrease inflammation.
Therapeutic Exercises – In addition to manual therapies and adjustments, chiropractors may suggest exercises to strengthen the muscles surrounding the hips. Strengthening these muscles can take pressure off the joints and improve overall stability.
Lifestyle Changes – Lifestyle modifications such as regular stretching, yoga, or Pilates classes may be recommended to help improve joint mobility and reduce pain.
Chiropractic care is a safe and effective way to treat hip pain. Our dedicated chiropractors use a combination of chiropractic techniques to combat inflammation, improve joint mobility, and alleviate discomfort. You can find relief from hip pain and lead a healthier and more active lifestyle with proper treatment.
Contact Us For Chiropractic Care For Hip Pain
If you've been struggling with hip pain, the best chiropractor in Suffolk County can help. Our experts at Block Sports Chiropractic & Physical Therapy will assess your condition and work with you to develop an individualized treatment plan tailored specifically for you. So don't wait any longer; contact our chiropractor today and start living the life you want, free from hip pain.
Chiropractic Care For Migraines
Do you suffer from frequent migraine headaches? If so, you may be looking for an answer to your persistent pain. At Block Sports Chiropractic & Physical Therapy, the best chiropractor in Suffolk County provides gentle care to help patients find relief from migraines. Continue reading to discover more about chiropractic care for migraines.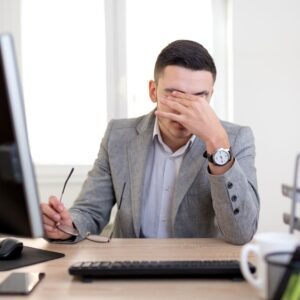 Chiropractic Care For Migraines
A migraine is a neurological condition characterized by painful headaches, light sensitivity, and increased sensitivity to certain sounds or smells. While migraine symptoms often vary, many people with this condition experience neck pain, stiffness, muscle tension, and issues with jaw function. Most treatments for migraine headaches involve medications to treat any associated symptoms. However, these treatments don't address the underlying symptoms. The best chiropractor in Suffolk County has expertise in treating these symptoms and can often relieve the underlying problems.
Some of the chiropractic treatments for migraines include spinal manipulation or adjustments to improve spinal function and reduce stress. We may also employ massage or trigger point therapy to knead the muscles and joints and reduce stress. Here are some of the ways chiropractic care can work for migraines:
Decreased nerve irritation.
Adjustments ensure proper alignment, which helps to restore proper nervous system communication.
Reduces tension, which is a common trigger for migraines.
Restores optimal blood flow.
Unlocks the body's natural healing potential.
Strengthens the structures supporting the spine.
It helps identify migraine triggers to help patients avoid them.
Taking migraines seriously is crucial, as they can quickly interfere with your daily activities and overall quality of life. If you are looking for a natural and gentle treatment for your migraines, chiropractic care is often used for migraine management and prevention. When you visit our chiropractor at Block Sports Chiropractic & Physical Therapy, our experts will devise a comprehensive treatment plan to resolve your migraine while limiting complications from side effects. Implementing chiropractic care into your migraine relief regimen can help you find the desired results.
Best Chiropractor in Suffolk County
At Block Sports Chiropractic & Physical Therapy, the best chiropractor in Suffolk County is here to listen to your concerns and develop a customized treatment plan to help you find relief from migraines. To learn more about your treatment options, be sure to contact us and request an appointment today!

I am soo glad to have found Dr. Block, his associates & all his support staff. Everyone is kind, helpful, & seems to be genuinely happy to be there. The front desk is beyond accommodating & understanding. It's nice to see a team so enthusiastic & passionate about what they do which I can admire as a healthcare professional myself. If you're in the area… or not, look no further! – Alex Turrigiano

I have been quite happy with the service and care I have received at this facility. The doctors are wonderful and the staff is very professional in all they do. If you need to feel better then this the place for you! Thank you Dr. Block and your entire staff. – Lucy Oliveto

Dr. Block and his entire staff are amazing. It's so comforting to know how much they care about your recovery. The knowledge and expertise they have is definitely unsurpassed. – Heather Hofmann