No Fault Doctors in Smithtown NY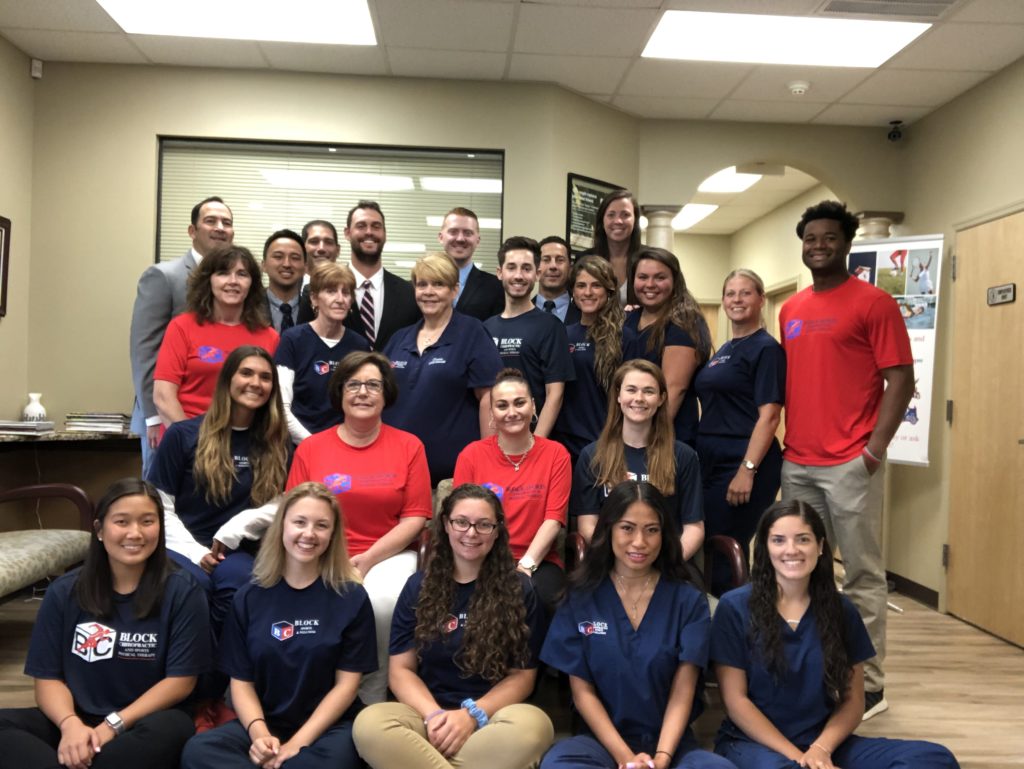 Optimize your health and recovery at our two convenient locations!
Selden chiropractors Dr. Jeffrey Block, Dr. Richard Block and their professional team including Doctors of Physical Therapy are here to help you actively regain your health. At Block Sports Chiropractic and Physical Therapy, you will discover that health comes from within and is the most valuable commodity we have. As Mahatma Gandhi once said, "It is health that is real wealth and not pieces of gold and silver." We've got you covered if you need No Fault Doctors in Smithtown NY.
We help you recover from pain and injury and bring you to the highest levels of wellness through our natural, effective services:
Get Back in the Game
Our team specializes in caring for athletes and serves as the team chiropractors at Stony Brook University, LIU Post, Queens College and for the New York Cosmos soccer team. Whether you're a young athlete participating in a school or a professional sport, we can help you return from injury or achieve your best performance.
Experience Better Function and Health
We've treated tens of thousands of patients of all ages in various stages of health. Over our many years of experience, we've gained a deep understanding of the impact the spine and nervous system have not only on the function of the body but the quality and longevity of your life. By addressing these important systems, you'll get back the active life you seek to enjoy. Revitalize your life by scheduling a comprehensive first visit and let us determine how we may be able to help you. Convenient Saturday appointments are available!
Contact Us For No Fault Doctors in Smithtown NY
Block Sports Chiropractic and Physical Therapy
No Fault Doctors in Smithtown NY
---
About Us
Dr. Jeffrey Block founded Block Sports Chiropractic and Physical Therapy in Smithtown in 1993. He soon opened a second location in Selden, intended for his brother Dr. Richard Block, who was getting ready to graduate from chiropractic college and join his brother in practice. Since then, Dr. Jeff has switched to the Selden office and Dr. Rick works out of our Smithtown location. We work with physical therapists to offer our communities a complete healing experience.
Healing From the Inside Out
Our goal is to teach people that health comes from within, rather than from outside intervention. Staying healthy is the superior choice to seeking treatment once you're sick. Therefore, we're here to get you out of pain and help you prevent future problems from affecting your life.
Determining Your Specific Needs
The practitioners at both of our locations are trained in different areas and provide a range of complementary services. Our first goal is to figure out why problems exist in your body. Then, if we determine that we can help you, we'll discuss the options you have to regain your health. Rather than just focusing on making you feel better, we address the cause of your pain. The patients we see are often seeking help for:
Family health

Geriatric health

No-fault injury

Pain management

Weight issues

Workers' compensation

No Fault Doctors in Smithtown NY

And much more!
Receiving Treatment After A Car Accident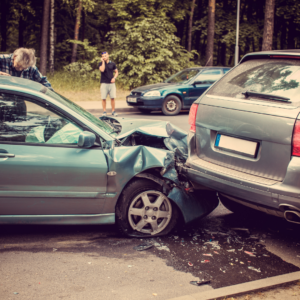 Have you recently been injured in a car accident and are looking for a no fault chiropractor in Smithtown to treat your injuries? Our team at Block Sports Chiropractic & Physical Therapy can help! We provide chiropractic care to those using no-fault insurance after an accident. Our goal is to make sure our patients receive the best possible care to make a smooth and swift recovery. 
Treatment After A Car Accident
A car accident is the last thing anyone wants to add to their hectic daily life. Dealing with pain and injuries stemming from a car accident can make navigating your everyday life challenging. Finding quality treatment can be an additional challenging endeavor. Fortunately, our no fault chiropractor in Smithtown can help treat various car accident injuries, including some of the following:
Whiplash.

Sciatica.

Muscle Sprains and Strains.

Joint Pain.

Herniated Disks.

Neck, Shoulder, and Back Pain.
Those dealing with the injuries mentioned above may benefit from comprehensive chiropractic treatment. New York is fortunately a no-fault state, meaning that insurance will cover medical expenses no matter who was at fault for the accident. It's crucial to seek treatment immediately after a car accident, even if you have no pain symptoms. 
Chiropractic Care After A Car Accident
You may not think about receiving chiropractic care if you got hurt during a motor vehicle accident. However, a chiropractor can be a helpful doctor to consult with, especially if you sustained any musculoskeletal or spinal injuries. Our no fault chiropractor in Smithtown will thoroughly evaluate your injuries and make treatment recommendations. Some of the benefits of receiving quality chiropractic care after a car accident can include:
Reduced inflammation and swelling in the muscles. 

Reduced scar tissue. 

Decreased need for addictive pain medications.

Reduced pain and discomfort with spinal adjustments. 

Improved range of motion. 

Prevention of future injuries down the road. 
Contact Our No Fault Chiropractor in Smithtown
Getting injured in a car accident can leave you reeling, but you do not have to suffer through pain alone. At Block Sports Chiropractic & Physical Therapy, we offer chiropractic care and physical therapy to help our patients recover after a traumatic car accident. To learn more about our available treatments, schedule an appointment with our no fault chiropractor in Smithtown today! 
No Fault Doctors in Smithtown NY
Certainly you or someone you know has sprained their ankle or had a knee injury. That is because these injuries happen quite often. In fact, they happen so often they are called "common injuries". If you or someone you know is experiencing pain or discomfort due to a past or current injury; you should look into No Fault Doctors in Smithtown NY.
Common Injuries & How They Occur
Many common injuries are typically acquired while taking part in some type of physical activity. For example, playing sports or working out at the gym are common causes of these injuries. Since a major of these common injuries children are much more prone to them than adults. Some of the major common injuries are: 
Ankle sprain

Groin pull

Knee injury 

Shin splints 

Hamstring strain
Another potential way to suffer from a common injury in a car accident. These types of injuries are the opposite of sports injuries and are more common for adults; since they are of age to drive. The main common injuries as a result of a car accident are as follows: 
Broken ribs and other broken bones

Whiplash 

Head Injury 

Cuts

Internal Bleeding 
As stated above, the injuries that are listed using bullets are just the most popular. Therefore, there are a number of other common injuries that can result from sports or car accidents; all of which can be treated by No Fault Doctors in Smithtown NY.
How Common Injuries Can Be Avoided
Unfortunately, there is no way to avoid a majority of these injuries. Most, if not all of them are caused by accidents. Therefore, they can not really be predicted or prevented. On the other hand, there are some preventatives that can be taken. When it comes to sports injuries, the best way to avoid them is to warm up. Athletes and those going for a jog or to the gym are highly advised to stretch before taking part in any physical activity. Stretching allows for the muscles to get warmed up and be ready for quick jolts and movements. Making sure you follow the correct technique and use the proper equipment can also allow for injury to occur less often. Lastly, don't overwork your muscles. If you feel your muscles are tired, stop and don't overwork yourself. Taking preventative measures when driving can help prevent injuries to the best of your ability as well. First off, always make sure you are wearing your seatbelt and sitting up properly. Never take your eyes off the road, and keep an eye out for other drivers and pedestrians. Making sure your car is maintained is a huge factor. Many accidents occur due to drivers not following this rule; therefore, these accidents can be prevented. 
How Common Injuries Can Be Treated
When treating no fault injuries there is not one main treatment; it depends on the injury and its severity. The first step to treating a low severity injury is known as R.I.C.E. That stands for rest, ice, compression, and elevation. This is key to follow within the first 24-36 hours, for the best results. If you feel your injury is more severe and requires more than R.I.C.E., go to your local doctor. They will determine what treatment plan is best for you. They may recommend a brace, cast, surgery, etc. After the injury has healed for some time; No Fault Doctors in Smithtown NY should be the next step. Receiving physical therapy on your injuries will help allow you to gain back motion in the injured area. It will also allow you to feel less pain in the injured site, and eventually be pain-free. 
No Fault Doctors in Smithtown NY
As you can see, common injuries are pretty hard to prevent. There are some measures that can be taken to reduce your chances of harm, but sometimes they are just inevitable. Driving in our car and playing sports is part of our daily life. We can't just take them out due to the possibility of injury; so you should take precautionary measures to stay as safe as possible. If you experience a no fault injury check out Block Sports Chiropractic and Physical Therapy today! Our amazing team of leaders specializes in all no fault injuries, so come on down. We can get you feeling better in no time, and gaining your ability to move again. We get it, accidents happen all the time, so we are here to fix them for you. Give us a call and we will get you back and better than ever in no time!
What is Chiropractic Care? 
According to Mayo Clinic, chiropractic care is defined as care for the whole body, not just what aches or hurts. The treatments are done by a certified Chiropractor who is at Block Sports Chiropractic and Physical Therapy. We provide our patients with treatment that includes the gentle usage of hands-on spinal adjustments. At Block Sports Chiropractic and Physical Therapy, we work with physical therapists, so they can offer our communities the best results with full fast recovery!
Why Might People Need Chiropractic Care?
Low back pain

– this is one of the most common pain that many people experience because of sitting too much, standing, or getting into an accident. 

Neck pain

– a chiropractor can treat your neck pain if you are constantly having trouble sleeping or doing daily activities. Many people seek chiropractic care for neck pain because they do not heal from medications.

Headaches

– having constant headaches due to tension can harm your brain. Stress and bad posture can be some of the main reasons you face constant headaches. No Fault Doctors in Smithtown NY will help you with your headaches by providing you with some exercises that will help you. 

Whiplash

– whiplash may cause pain and stiffness due to a car accident.

Shoulder pain– having bad shoulder pain can be worse than anything else. The constant pain does not allow you to do activities you want to do alone without needing anyone to help you.
How Can Injuries Be Avoided? 
There are many ways you can protect yourself from causing an injury. No matter what your age group is, you should always look after yourself. Getting injured is easy, and getting treated even takes a long time, so you should be aware of the following precautions. For example:
Taking time off

– relaxing from a long day is important, and you do not want to do things in a rush. When you are in a rush, you face obstacles that will harm you negatively. For example, a car accident can cause you an injury that might affect your wellness.  

Wear the right gear

– wearing appropriate gear at work is essential because you can get injuries that will cause pain later on. While you are doing a job that may be dangerous, you must wear eye, face, body, and feet protection that will keep you safe.   

Increase flexibility

– if you have the flexibility, you may quickly improve your muscles, mobility, injuries, and soreness. 

Play safe

– while you are playing any type of sport, it is important that you make sure you do not hurt any of your body parts.   

Get enough rest

– getting enough rest helps you heal faster by calming your mind. When you relax your body and mind, it shows improvement in your cardiovascular health.  
Contact Our No Fault Doctors in Smithtown NY
Block Sports Chiropractic & Physical Therapy offers many services to meet our patient's best needs. For example, chiropractic, sports, art, and physical therapy. We have treated over a thousand patients over time with different ages. We understand your situation, and our job is to educate and treat you so you can function how you want. If you get treated on time, you will be living the normal life again with full happiness and joy! Please feel free to visit our website if you want any further information. Or you can also give us a call, and we will happily assist you with making your appointment with us. You can also make your appointment online, which can be found on our website. Just remember that we are always here for you to get you in a healthy shape! 
Passenger Injuries After A Car Accident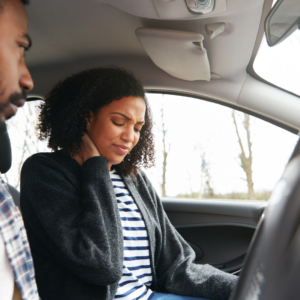 When riding in someone else's vehicle as a passenger, you put your trust in them to keep you safe on the road. However, some accidents are unavoidable and result in painful injuries for the driver and any passengers involved. If you were a passenger injured in an unexpected car accident, our No Fault Doctors in Smithtown NY at Block Sports Chiropractic & Physical Therapy is here to help. Continue reading to discover more about passenger injuries and how we can treat them. 
Passenger Injuries
Car accidents are traumatic experiences for everyone involved, especially if injuries occur. If you were a passenger, you probably have a lot of questions. You want to know how you will cover medical care and if you will receive compensation for all that you've suffered. Our No Fault Doctors in Smithtown NY accepts auto accident coverage to help you recover from your injuries regardless of who was at fault. Some of the most common accident injuries we treat include:
Whiplash

– Whiplash is a prevalent car accident injury caused by the crash forcing your head to jolt in an unexpected and unnatural motion that can tear the soft tissues in the neck and back. Whiplash can leave you with a sore neck and other severe symptoms, making it difficult to function. 

Shoulder and Neck Pain –

Neck and shoulder pain can arise from seemingly minor crashes and lead to debilitating pain. Stiffness and discomfort in these areas can prevent you from doing your daily tasks and cause secondary conditions like migraines and headaches. 

Back Pain

– Back pain is extremely common after a car accident. Without proper treatment, back pain may not resolve on its own and lead to long-term problems. 
At Block Sports Chiropractic & Physical Therapy, our no fault chiropractor diagnoses the cause of your car accident injuries and provides natural relief with innovative chiropractic techniques. 
Contact Our No Fault Doctors in Smithtown NY
At Block Sports Chiropractic & Physical Therapy, our dedicated staff is here to help alleviate pain, whiplash, and any other injuries resulting from an automobile accident. Navigating your care after a car accident can be challenging, so working with a team you trust is crucial. Be sure to contact our No Fault Doctors in Smithtown NY today to learn more and request an appointment!